Sarasota's Top-Rated Private Schools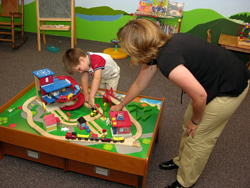 Sarasota offers its approximately 52,000 residents a number of options for private school education for its children, with a total of 96 private schools listed, including daycare facilities and preschools, as well as elementary level, high schools and multi-level schools.
Ratings for these private schools vary widely, and are largely subjective, depending upon the rating organization and the number of comments posted by parents and students. Greatschools.org shows size; student-teacher ratios, ethnic make-up and other details for the private schools in Sarasota, but rankings are sketchy and incomplete, varying from no comments for some schools (therefore, no rating) to numerous and sometimes opposing comments.
However, among the schools with classes available for elementary age through high school students, several receive five and four-star ratings. Four-star rated schools include Sarasota Lutheran School, Cardinal Mooney High School, The New Gate-Field School, Julie Rohr Academy, Kanner Academy, Out-of-Door Academy, and Morningstar Learning Center.
Palm Grove Mennonite School and Brickhouse Academy each were given five star ratings by the parents who submitted reviews, and Beyond the Spectrum received a four-star rating for its program aimed at students with specific special needs, and a curriculum that accepts preschool students as young as age three.
Other local schools with high ratings include Sarasota Christian (pre-K through 9), The Achievement Center of Sarasota (pre-K through 6), Calvary Chapel School and Ascension Lutheran School, Goldie Feldman Academy and Saint Martha (all PK-8). These schools all garnered five stars and favorable comments, but offer programs, which end before high school. Four-star rated schools in this category are more numerous: They include Sea of Strengths Academy, Waldorf Sarasota and West Florida Christian (both PK-5), The Tabernacle Christian School and Dreams Are Free Catholic School at Bishop Nevins Academy.
As always, parents would be wise to visit the facility, talk to admissions personnel, and make decisions based on the specific needs of their own children.
Sources: http://www.greatschools.org/search/search.page?search_type=0&q=sarasota&state=FL&distance=5&gradeLevels=p&gradeLevels=e&gradeLevels=m&gradeLevels=h&st=private