Sarasota's Top Employers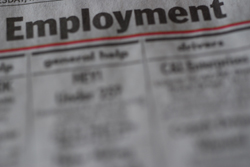 Even though the city of Sarasota numbers just over 52,000 people, according to U.S. Census Bureau Statistics, Sarasota County lists more than 330,000 residents; the same is true of neighboring Manatee County, just to the north, which includes the city of Bradenton. Often the distinct boundaries between cities and counties are blurred in this part of Gulf Coast Florida.
Major employers draw their workforce from nearby towns and it is sometimes difficult to categorize top employers as existing in a single city. In Sarasota, however, with more than 4,400 employees, the local school district constitutes the largest number of employees by a wide margin. Again, however, the statistics are skewed because the school district encompasses the entire county.
Tourism is the largest contributor to Sarasota's economy, but there are also a number of manufacturing companies, and the medical industry is a major employer, as are grocery chains and Tropicana Products, Inc., the juice producer which was founded in Bradenton and still operates there.
Listed as major employers in Sarasota are: Publix, the grocery store chain; the schools, Tropicana, Bon Secours which operates Venice (another neighboring town in Sarasota County) Hospital and Healthcare; and WalMart.
Rounding out the top 10 major employers are Winn-Dixie, a grocery store chain whose employees own the company; Doctors Hospital of Sarasota; Sun Hydraulics, a manufacturer of hydraulic cartridge valves and manifolds; Dooley and Mack Constructors Inc.; and Vengroff Williams & Associations Inc., a credit and collection agency.
Interestingly, while registered nurses top the list of most popular jobs in the Greater Sarasota area, another list puts construction workers, zoologists and wildlife biologists, and fiberglass laminators and fabricators among specialties, which are more common in the Sarasota area than in other American cities.
Sources: http://www.citytowninfo.com/places/florida/sarasota/work, http://www.welcometosarasota.com/employers/