Relocating to Sarasota with Children?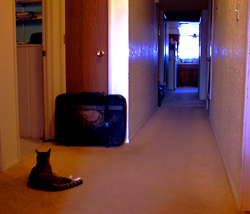 Relocating with children often places an additional burden on parents who must make some extra effort to ensure that the experience will be a good one. For families planning a move to Sarasota, there are many things you can do to ease the stress, to get your children excited about their new home, and to pave the way for their acceptance of the changes that must be made.
First, you might want to research all the things there are for children to do in Sarasota. It is a "smallish" city on Florida's Gulf Coast that has a wonderful climate, many great beaches, good schools, and a wide variety of parks, recreation centers, amusements and activities aimed specifically at children. As in any metropolitan area, there are shopping centers, amusement parks, pizza places and lots of nature -- including those beaches -- to get the kids out of doors and away from the television and game devices.
No matter what ages your children are, you can encourage them to join local sports teams, participate in such things as roller skating under a full sound and light system at Florida Wheels Skating Center, take part in the Fur Fun Club program to learn about animals, or pick vegetables, take a hay ride or watch a Civil War Reenactment at Hunsader Farms.
The Florida West Coast Children's Concert program is designed to introduce fourth and fifth graders to music and instruments from various eras, but concerts are open to other ages as well, based on ticket availability. There are baby, beach and bike rentals that you can take advantage of until you get your own, and Livingston's Amusement Center with a huge arcade and indoor go-kart track offers pizza and soft drinks.
Also nearby, and worth a visit to work off some energy are Pelican Pete's Playland with batting cages and miniature golf, and Pirate's Cove, featuring bumper boats and laser tag as well as other fun. If you are positive about the move, your children are sure to fall in love with Sarasota after experiencing just a few of the great activities it offers.
Sources: http://web.crownrelo.com/relo/relocating.children.html, http://www.simplysiestakey.com/kids.html