Homes in Country Club of Sarasota
The Country Club of Sarasota features a gated entry that is manned by 24-hour security and is located right next to Palmer Ranch. This Club is a golfer's dream come true and is a beautiful place for anyone looking to call this immaculate living space home. Many people have said that this entire area resembles something of an upscale golf resort and this is probably due to the amazing course that provides a scenic backdrop to nearly every home on the premises.
Residents will also find that every home in the Country Club of Sarasota has its own pool and that all of these spacious homes have an average layout of 2,500 square feet or more.
There are almost 20 full-size tennis courts on site, most of which are halogen-lighted for nighttime play. This issponsored by the Serendipity Racquet Club, which is available to all residents. There is also a Serendipity Fitness Club, which offers a vast array of workout and exercise equipment for exercise- and health-conscious residents. There is also an Olympic-size pool in case anyone wants to swim laps instead of leisurely swimming in the pool in the backyard.
---
Country Club of Sarasota Homes for Sale
Below you will find the current listings of homes for sale in The Country Club of Sarasota. Please contact us if you would like to schedule a tour of any of the listed properties.
Country Club of Sarasota Real Estate Listings
October 4, 2023
$1,212,500
Med. List Price
Open 10/8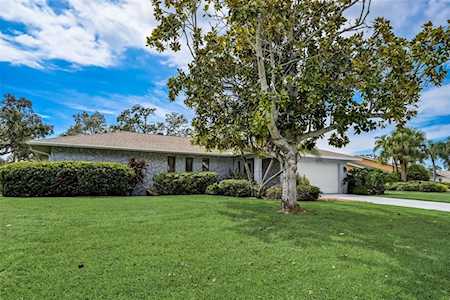 3804 Prairie Dunes Dr
Sarasota, FL 34238
Country Club Of Sarasota The
Country Club of Sarasota Real Estate FL
The Country Club is also located right near an excellent school district, international cosine spots and many other cultural landmarks. The infamous Crescent Beach that features amazing white powdery sand that is said to be 99% quarts is right nearby as part of the Siesta Key.
The Country Club of Sarasota is also located very close to Marina Jack, where one can experience life on the water. For residents who like boating or going on small cruises to enjoy a nice meal out on the water, this is a major convenience. The Country Club of Sarasota provides residents from all walks of life with a living situation that is both upscale and comfortable.
Some awesome combinations make the Country Club of Sarasota real estate a potent source of highly desirable residential properties in the southwestern Florida area. This community is practically the twin sister of TPC Prestancia, another Palmer Ranch development which deftly integrates two golf courses with several neighborhoods.
Distinct from these subdivisions, the Country Club of Sarasota nonetheless shares the pristine natural setting that the Prestancia golf links have created around its greens and fairways. Premium values are hence attached to the residences around these top-caliber golf courses.
Country Club of Sarasota homes for sale, mostly single family residences, carry tag prices starting from the $300s for floor areas of around 1,500 square feet. The price point can rise to as high as $1.4 million for luxurious and spacious homes with floor plans of more than 5,500 square.
These values also factor in the very strategic location of the 10,000-acre Palmer Ranch real estate. This property development, touted as the biggest in Sarasota County, has flourished since its beginning in the mid-1980s because of its proximity to several major thoroughfares. Included among these are US 41, Interstate 75, and Clark Road which all make mobility fast and convenient for its residents.
Within minutes, residents at the Country Club of Sarasota on Palmer Ranch can be at the downtown commercial and business districts of Sarasota City which likewise has bragging rights to excellent arts and cultural centers. The Gulf Coast barrier island of Siesta Key, famous for its fine white sand beaches, is also a short drive off from the homes in Country Club of Sarasota.
It is as delightful that recreational facilities, in addition to golf, are already accessible in and around the Palmer Ranch complex. Superb tennis facilities, a fitness center, and a pool are available at the Serendipity Racket Club right inside the Country Club of Sarasota real estate. The Legacy Trail, a 10-mile walk/bike course, also forms part of Palmer Ranch.
At Potter Park near the enclave, there's the Sarasota Family YMCA and its stellar facilities for sports, fitness, and recreation. The choices here include access to courts for basketball and racquetball, a gym, a water park, an aquatic center, and a rock climbing wall.
Conveniently, the Sarasota Square Mall is walking distance from the YMCA. At this mall are trendy shops, a food court, and an AMC Theater, that by themselves efficiently combine many of the elements that home buyers look for in ideal residential options.