Homes in Palmer Ranch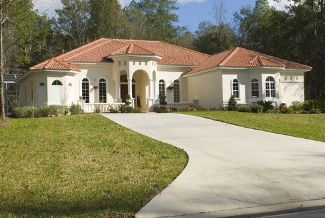 Conveniently located near downtown Sarasota and the art and entertainment district, there is so much to enjoy in this approximately 10,000-acre community. All of the homes at Palmer Ranch range have contemporary Floridian or Spanish Mediterranean styles. The streets have villas, estate homes and low-rise condominiums with a selection of gated communities and open neighborhoods. There is simply an abundance of beautiful natural landscapes.
Living in Palmer Ranch offers several options for schooling since it is conveniently located near some of the area's finest schools districts. Many of the schools in this area are rated among the top in the state and the country. In addition to this, there are a myriad of things to do in Palmer Ranch. Walking or cycling along a nature trail, or taking a leisurely canoe ride on the beautiful pristine lake are just a few of the day-to-day activities that are available in this scenic region. Avid golfers may want to join the Private Tournament Player's club where notable big names in golf often frequent to play championship holes of golf.
Search All Palmer Ranch Real Estate Listings