Why is Retiring to Sarasota so Popular?
Posted by Alan Atchley on Thursday, August 22, 2013 at 4:05:04 PM
By Alan Atchley / August 22, 2013
Comment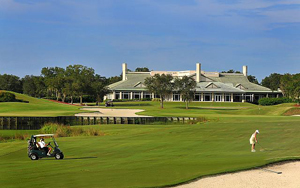 We all know Florida is a popular state for retirement. Sarasota is one of the most popular destinations for many great reasons. Whether it's the no income tax in the state that draws you, the incredible weather or the golf courses, it's not hard to find a handful of reasons to move to Sarasota, Florida after retiring.
An Addictive Climate
Yes, living in Florida means there is a rainy season, but it never snows in Sarasota and the sun shines over 300 days every year. With excellent weather year-round and temperatures above 60 degrees almost all year, it's easy to see why the area is full retirees.
The Beaches and Golf Course
After retiring, it's necessary to find something to do with yourself. Many couples join a country club, yacht club or just spend time at the beach. Sarasota is full of great social clubs for retirees and provides all types of outdoor activities.
Culture and Arts Throughout
As we grow older and approach retirement, many of us become interested in the arts, theater, history and many other cultural offerings. Sarasota offers a number of cultural choices from museums to art galleries and everything in between. Whether you love old films or the opera, you will find it here.
The Area is Affordable
From living cheaper because Florida is a no income tax state to the affordable housing market, moving to Sarasota is a great way to make retirement affordable. Many homes start around $100,000. Of course, if you want to live in a larger home or a more expensive property, the area offers plenty of luxury homes, as well.
Location, Location, Location
It's always about location and Sarasota is no different. Fort Meyers, Naples, Orlando, Miami, Tampa and many other hot areas throughout the state of Florida are only a short drive from Sarasota.