Why is Anna Maria Island Known as One of the Top 30 in the World?
Posted by Alan Atchley on Friday, November 28, 2014 at 8:03 AM
By Alan Atchley / November 28, 2014
Comment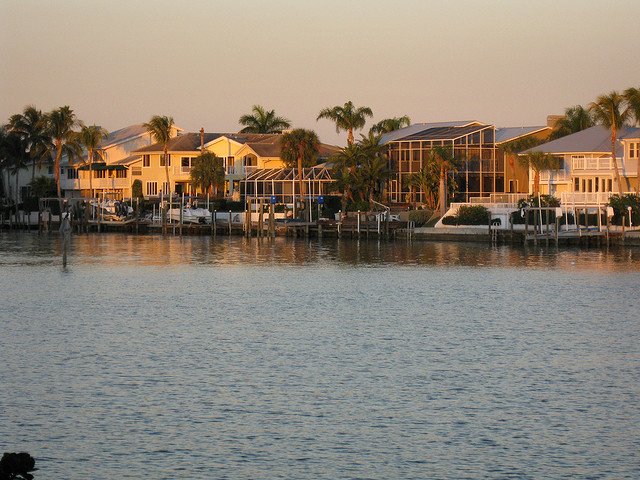 Did you hear that Anna Maria Island is being called one of the world's top islands by Conde Nast Traveler readers? The Bradenton Area Convention and Visitors Bureau made the announcement recently about the travel magazine's choice.
The Readers' Choice Awards for Conde Nast Traveler ranks the top cities, resorts, hotels spas and cruise lines around the world by getting the readers to vote. Anna Maria Island was the only representative from the state of Florida and only 1 in 11 islands chosen. Here is a look at how it was chosen.
Anna Maria Island was Chosen
Anna Maria Island was chosen for the 26th spot being rated 81.373 by readers. It was described as a narrow band off the west coast in Florida with some of the whitest and softest sand on the East Coast. Since it faces west, it's the perfect place to watch the sun set over the Gulf of Mexico.
What Makes Anna Maria Special?
The island is perfect for leisurely bike rides along the water since its only 7 miles long and 2 miles wide. You can rent bicycles by the hour at Beach Bums. Even though it's a small area known for its sugar white sand beaches, it's also a community of laidback friendly Florida people.
You'll find hotels and resorts here, vacation rentals and restaurants. It's the perfect place to golf and fish. It offers warm temperatures on the sandy beaches and is considered a hidden gem. It's a rare spot in Florida to experience "Old Florida."
You'll see sea turtles come ashore to nest during May through October. The island is also a bird sanctuary which means you'll see pelicans, wild parrots, hawks, seagulls and more here. You'll also spot bottlenose dolphins on the Intracoastal waterway and Gulf.
Anna Maria Island is proud to have the honor of being chosen as a top island in the world by Conde Nast Traveler readers.