Which Sarasota Condos Have Water Views?
Posted by Alan Atchley on Friday, November 14, 2014 at 3:38 PM
By Alan Atchley / November 14, 2014
Comment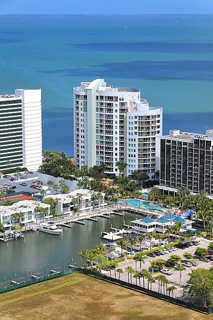 Are you moving to Sarasota or already living here but looking for a new condo with a water view? While there are several condos in town, only certain buildings are going to offer beautiful water views. Enjoying the sunset over the water from your home is a dream for many and Sarasota folks can get just that from a few condos in town.
While prices will be higher, there are some locations that will offer at least a peak of the water from where you're at for a slightly lower price. Here are the locations in Sarasota that you should check for a water view condo.
Beau Ciel
One of downtown Sarasota's most sought after condos is the Beau Ciel. The condos were built in 2003 and offer breathtaking water or city views. It's right by all of the great downtown attractions too. These are over $1 million.
Pier 550
For a steal, you can get a water view condo in downtown Sarasota at Pier 550 for under $400,000. It's located on the south east side of Golden Gate Point. You'll love bay views and downtown skyline views here. Being right by the bay, this condo is full of fishing and boat docks.
Bay Plaza
If you're looking for prime location in downtown Sarasota, check out Bay Plaza. It's perfect in that it has no buildings blocking your water and marina views. It's walking distance to the library, restaurants, theater and more great amenities downtown. It not only has great views, the condos are fantastic and it's convenient and walkable. Check it out on Gulfstream Avenue.
The Vue
For those that can spend over $700,000, check out The Vue, one of the newest condo developments in downtown Sarasota. It's located at Gulfstream Avenue and U.S. 41 and all of the condos face the water.
Aside from these condos, check out Condo on the Bay, 1350 Main, Bays Bluff and Renaissance & Alinari for great water views in downtown Sarasota.