Where Should You go for Great Mangos Near Sarasota?
Posted by Alan Atchley on Tuesday, August 5, 2014 at 10:58 AM
By Alan Atchley / August 5, 2014
Comment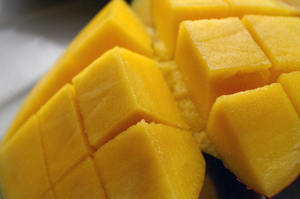 The Florida mango is a local favorite delicious fruit. The tropical mango is called the "crown jewel" of Florida's fruits. It is oblong shaped, colorful, has thick skin, and is larger than an apple. It can be found in yellows, reds, and green if not yet ripe. It has a large seed in the middle, and inside is firm, juicy, and yellow to orange colored. The fruit is most popular in Texas, California, and Hawaii, but Florida is the largest producer of them in the U.S. They originally came from Southeast Asia and India.
If you are looking for a good mango in Sarasota, make sure to shoot for May through October since that is the peak mango season in Florida. Here are the four top spots for mangos in Sarasota.
Robert is Here Fruit Stand
This famous farm stand in Florida has been here for over 50 years. Robert Moehling started it and sells mangos, sauces, salsas, and jams. He also offers a fruit milk shake that is very popular.
Redland Schnebly Winery
Near Robert's Fruit Stand is the Redland Schebly Winery, specializing in tropical wine and beer. They offer mango wines and a mango beer. After you've tried those, make sure to try the guava and passion fruit flavored beer and wine.
The Fruit and Spice Park
This tropical botanical garden offers guided tours with over 500 varieties of vegetables, spices, herbs, nuts and fruit in the park. They also have 150 mango tree varieties. After the tour they have a Mango Café to eat at.
Pine Island Nursery
This farm is located southwest of Downtown Miami and provides tastings and tours. You can also pick up a mango tree here to plant at home.
Summer time in Florida is the best time to get a delicious mango in Sarasota, Florida. Head to Miami-Dade County for the best location to get a fresh mango in the Redland area in Sarasota, Florida.