Where Must You Go to Get to Know Sarasota Better?
Posted by Alan Atchley on Thursday, April 17, 2014 at 12:06 PM
By Alan Atchley / April 17, 2014
Comment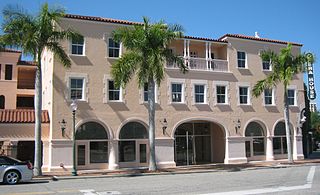 When you first arrive in Sarasota, Florida, you will have a number of places you can visit for fun and entertainment. The city is known as the cultural capital of Florida and it doesn't disappoint. Here are a few of the main attractions you will want to visit, if you want to get to know your new city better.
Sarasota Jungle Gardens - 3701 Bay Shore Road, Sarasota
Ever since 1940, this 10-acre park has been a top family attraction in the Sarasota area. It's full of wonder with plenty of interesting creatures, such as peacocks, prairie dogs, large snakes, alligators, egrets and so much more. Plenty of animal shows are held here regularly and the park is open just about every day of the year.
Mote Aquarium - 1600 Ken Thompson Parkway, Sarasota
Another mainstay in the area is the Mote Aquarium. This aquarium is open daily from 10am to 5pm and provides all types of family fun. Over 100 species of marine life are found her. Eco Boat Tours are available, along with shark encounters and plenty of other activities.
The Ringling
Maybe the most well-known set of attractions in the area comes from The Ringling. This set of attractions includes the Bayfront Gardens, Circus Museum, Historic Asolo Theater, Art Library, Museum of Art and the Ca'D'Zan. Whether you enjoy the circus or one of the area museums, you will find it here.
Sarasota Opera - 61 North Pineapple Avenue, Sarasota
This group was formed back in 1960 and has been providing all types of on-stage entertainment ever since. It's one of the best-known theater groups in the area and provides a season of great entertainment for those that enjoy concerts, dinners, fundraisers, plays and other performances.
All of these Sarasota attractions will help any new resident get acquainted with their new city. If you just arrived, make sure to start with one of these attractions and get to know Sarasota, Florida.