Where can you Go for Ice Cream Treats Near Bradenton?
Posted by Alan Atchley on Friday, February 6, 2015 at 10:35 PM
By Alan Atchley / February 6, 2015
Comment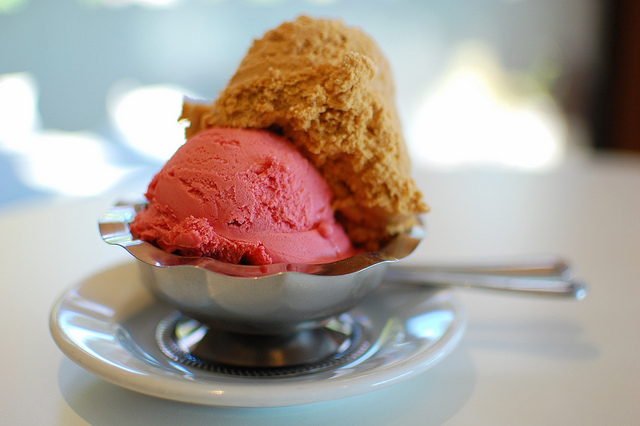 Everybody loves to cool off with an ice cream treat on a hot, sunny day. There are so many ice cream places near Bradenton that the last thing you want to do is pick a place that doesn't have many flavor choices or good quality.
With so many options, you want to go to the places that everybody loves and try that new concoction you've never heard of. For great customer service, delicious flavors and amazing ice cream, check out these spots near Bradenton.
Joe's Eats & Sweets Inc. – 219 Gulf Drive South, Bradenton
Joe's Eats is an adorable multi-colored building that you can't miss in Bradenton. They were voted the best desserts in Tampa from '06-'07 and they serve some of the best ice cream. You can get fat free yogurt, chocolate dipped cakes and bananas, shakes, sodas, smoothies, lactose free options and sugar free options. Try the homemade fudge and banana bread as well.
Flip Flop Shop & Candy Stop – 315 Pine Avenue, Anna Maria Island
Grab an ice cream cone and sit on the bench outside that says "Flip Flop Shop & Candy Stop" in Anna Maria Island. They've been around for over 30 years on the island. Get a souvenir while you load up candy and an ice cream treat located on Pine Avenue.
Mixon Fruit Farms, Inc. – 2525 27th Street East, Bradenton
The Mixon Fruit Farms, Inc. is a farm in Bradenton with some of the best ice cream treats. The Mixon Farm is open for the public to tour on the Orange Blossom Express for the whole family. stop at the Homemade Fudge counter for their fresh daily fudge and enjoy an "Orange Swirl" ice cream cone for something truly unique.
Also be sure to check out Sugar Cubed and Corwin's Ice Cream in Bradenton.