Where can you Find Farm-to-Table Options Near Bradenton?
Posted by Alan Atchley on Thursday, January 22, 2015 at 11:46:15 PM
By Alan Atchley / January 22, 2015
Comment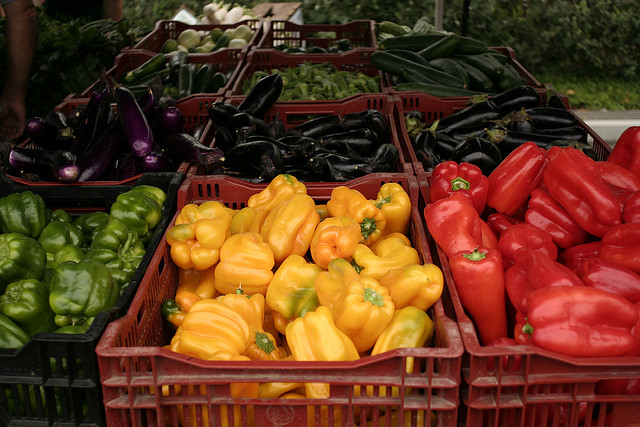 Finding fresh ingredients and meals throughout the Bradenton area isn't hard. There are a number of places that serve farm-to-table entrees and many farmers' markets, as well. When you want to treat yourself to something local you won't be struggling to find the right place.
Where to go for Fruit
One of the top spots to go for fresh items is Mixon Fruit Farm in Bradenton. This farm started as a small fruit stand many years ago. It has since become one of the most successful Florida fruit farms. It's a family-owned farm and they provide some of the best orange juice you will find. Along with orange juice, Mixon's provides plenty of other citrus fruit juices and fruits.
You can take a tour of the grove to lean all about citrus. They will teach you about the process of getting the citrus from their farm to your table. Make sure you try one of the orange-flavored ice cream cones, which is one of the things Mixon's is known for.
Another great place to go for fruit is the King Family Farm and Market. This farm provides plenty of peaches, blueberries and other items. You can enjoy fresh lemons, grapefruits and oranges from King Family Farm.
Where to go for Vegetables
Geraldson Community Farm is one of the best pots for locally grown vegetables. This farm provides zucchini, collards, kale, tomatoes and so much more. All the vegetables are 100% organic and provide excellent taste.
Where to go for Other Farm Items
Dakin Dairy Farm is the only place that process and bottles milk right on the farm in Florida. This is the place to go for fresh farm milk. they even supply many local restaurants within the area.
No matter what type of farm items you are looking for, there are plenty of places to go near Bradenton. Along with these choices, you can visit the Ellenton Farmers' Market, Palma Sola Farmer's Market and the Lakewood Ranch Farmers' Market for fresh farm-to-table ingredients.