Where are the Best Donuts near Sarasota Found?
Posted by Alan Atchley on Tuesday, October 14, 2014 at 11:22:41 AM
By Alan Atchley / October 14, 2014
Comment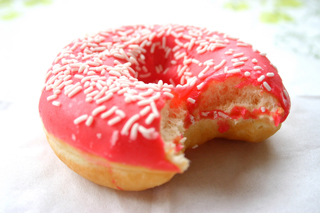 Donut lovers know there is never a shortage of places to go for donuts. What about those looking for the absolute best donut selections in Sarasota? Whether you are craving donuts this weekend or want one on your way to the office, here are the best places to stop for a donut break in Sarasota.
Anna Maria Donuts - 210 Pine Avenue, Anna Maria, FL
If you are looking for the best donut toppings, Anna Maria Donuts is the best. They have 14 difference choices of toppings, like bacon and Fruity Pebbles. Their donuts are made-to-order in which you receive a vanilla cake donut made in front of you and topped with your choice of icing and toppings. They have four different icings to choose from.
Der Dutchman Restaurant and Bakery - 3713 Bahia Vista Street, Sarasota, FL
Der Dutchman Restaurant and Bakery is the best donut shop for quality of dough. Their thick and yet airy concoction makes their doughnuts some of the most flavorful in town. They use a hint of spice and top it with toppings or a glaze.
Yummies Donuts & BBQ's Glazed Florida Orange Blossom - 5005 Englewood Road, Venice, FL
Yummies Donuts & BBQ's Glazed Florida Orange Blossom wins the award for best specialty flavor. They serve a unique home-made donut. Their donuts offer a Florida citrus twist. You'll love the tangy orange blossom glaze on top of a delicious donut.
Goldstar Donut Shop - 1246 Whitfield Avenue, Sarasota, FL
Goldstar Donut Shop is a family-owned business that opened in the 80's. If you are looking for the donut shop that has it all, Goldstar Donut Shop has the best overall donut. They offer your favorite classics with a perfect balance of deep-fried deliciousness, a smooth glazed top, and the perfect texture. They offer flavors like chocolate, powdered cake donuts, cinnamon sugar, raspberry and lemon jelly, white crème, and more.
Sarasota has many places to get donuts but these shops offer the best variety or unique taste in town.