When Should You Buy a Home in Sarasota?
Posted by Alan Atchley on Wednesday, February 26, 2014 at 1:17 PM
By Alan Atchley / February 26, 2014
Comment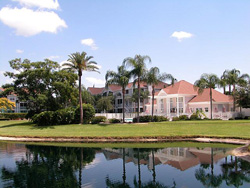 Buying a home for the first time or even the fifth time, is a huge investment. For most, it's the largest investment they will make in their entire life. With that said, it's si-highlight--primary to have a strategy for finding the right home and buying at the right time.
After looking at the statistics and patterns form the past few years, there are certainly times that are better to buy and times that are not as good. The average sale price, number of homes available homes and the price per square foot are the main indicators used.
Looking at 2010, 2011 and 2012, it's clear that the best time to buy a home in Sarasota is late summer. The lowest prices and the largest inventories were all present in the late summer, early fall of all three years.
However, looking at the worst time of the year to buy a home, it's clear that late spring and early summer is the worst time to buy. During this time of the year, the sales prices were higher than the rest of the year and fewer homes were available.
The same pattern was present in the reports for real estate for 2013. If the pattern continues for 2014, the late summer time, before the snowbirds arrive in the area, is the best time to close on your new home.
Understanding that it takes about 60 days to close on a home, it's clear that July is the best month of the year to buy a home in Sarasota. Of course, you may not be able to wait until July, if you need to move to the area soon.
Those with the luxury of shopping for the perfect home, should start shopping in the spring and look to make an offer in the summer. This is the time when many of the snowbirds have gone back up north and many of the homes for sale will have fewer bids than during the fall and winter season.
With this knowledge, you can put together your buying plan. It's si-highlight--primary to understand that your real estate agent can help with your buying plan. A good real estate agent can help you find the right home, at the best price in Sarasota.