What You Might Not know About Longboat Key, FL?
Posted by Alan Atchley on Tuesday, July 22, 2014 at 7:47 AM
By Alan Atchley / July 22, 2014
Comment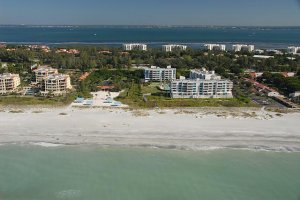 There are so many interesting areas in the world, and we take little time to really get to know what has made these areas come to life. Longboat Key in Florida is an area with lots of interesting facts, some of which may surprise you. Here are some things that you may have never known about the Longboat Key area.
A 20 foot Great White Shark was caught in the Gulf just off the North end of Longboat Key by Edgar Green in 1937. This was just shy of beating the record holder, which was a 21.8 foot Great White Shark.
There was a study conducted in the 1990s on shoplifting at the Longboat Publix Super Market. During a six month study, the average age of a shoplifter was 71. The average product cost that they shoplifted was $1.61. This study was done in the late 1990s.
The 1848 hurricane called New Pass, reportedly had 14-foot-high tides.
The bridge to Bradenton was destroyed in the 1929 hurricane, and was not rebuilt until 1957. For 28 years, locals had to find alternative ways to get to Bradenton. This bridge is known as the Longboat Pass Bridge, and it runs from the north island into Bradenton.
The Condominium Act was signed in 1963, and the Spanish Main Yacht Club was the first condominium built in Longboat Key.
The Air-Force took up target practice at the Midkey during 1942 and 1943. Some shell casings have been found along the beach, and in 1985 a parachute from a WWII P-40 airplane was found.
The former president of Alcoa Alumium of America, Gulf oil and Alcan of Canada, Arthur Vining Davis, was known as one of the richest men in the world when he retired. He bought up thousands of acres in Florida, and also became known as one of the largest landowners in Florida. He was a key developer for the Longboat area.
Getting to know the places we live in, can bring about some interesting facts. Longboat Key is rich with tidbits of interesting facts.