What will you Discover at the Central Sarasota Farmers Market?
Posted by Alan Atchley on Friday, April 17, 2015 at 8:33 AM
By Alan Atchley / April 17, 2015
Comment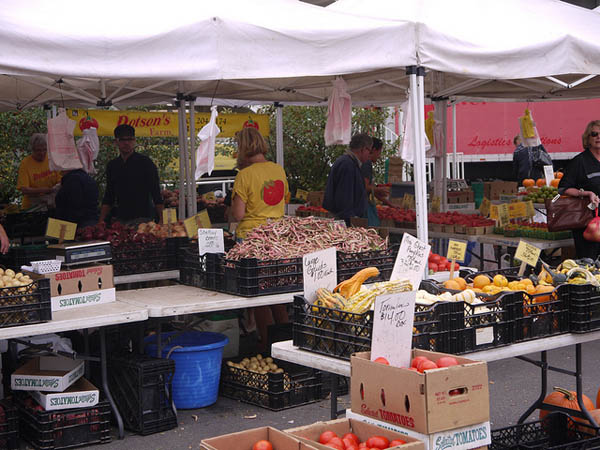 Central Sarasota Farmers Market is Sarasotian's chance to access locally produced goods and services. Those that provide these local goods and services also get the chance to showcase them to residents and put them out there for easier access. Farmers markets have only grown in popularity and there is an appreciation for accessing goods from local farms.
The Central Sarasota Farmers Market has only been around since 2014 but has worked to get local and regional vendors to bring their prepared foods, baked goods, fruits, meats and vegetables to the market and has also been successful with bringing in local artisans, artists, service providers, live entertainment and non-profits. Here is a look at what you can experience at the farmers market and where to find it.
Visiting the Market
It takes place on Saturdays from 8am-1pm every week all year round. It's located in the parking lot of the Sarasota County Technical Institute at the corner of Proctor and Beneva Roads. The address is 4748 South Beneva Road in Sarasota. It's easily accessible to vendors and visitors with easy access off Proctor and Beneva.
It's free to attend and easy to meander through for those wheelchair bound, using walkers or canes because it's on a flat, paved surface. There are also climate-controlled bathrooms for the public to use. The market is open rain or shine every Saturday.
Vendors
You'll get a chance to access several vendors from around the area. A few popular vendors include:
Central Market General Store

Brown's Grove

Sun Crazy Gardens

Haraki-Gordon Green Tea

Cheesecake Me Desserts

Baja Boys Baja Mexican Grill

Greens on the Gro, Inc.

Aloe Organic Farm
Aloe Organic Farm features organic produce and honey. The Central Market General Store features artisanal, consumable products like sauces, jams, vinegars, coffee and more. The Mexican Grill is a food truck offering Mexican surf inspired food like salads, tacos, and the 1 pound burrito. Sun Crazy Garden is the vendor to talk to for your herbs, flowering plants and succulents.
Be sure to enjoy the Central Sarasota Farmers Market every weekend.