What Type of Things can you do in the Sarasota-Bradenton Area for 2015?
Posted by Alan Atchley on Tuesday, December 16, 2014 at 1:12:42 PM
By Alan Atchley / December 16, 2014
Comment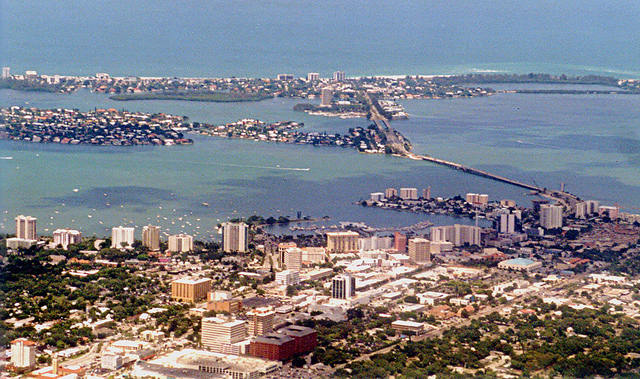 2014 is nearly over and there were plenty of things to enjoy throughout the Sarasota-Bradenton area. It's time to start looking forward and making plans for 2015. Here are some of the great things you can enjoy throughout the area in 2015.
Get in the Water
You don't have to just go to the beach to get in the water in the Sarasota-Bradenton area. You can enjoy horse surfing, fly boarding, fishing, kayaking and a number of other water activities throughout the area.
Fireworks on the Beach
If you've never enjoyed one of the fireworks shows on the beach, make it a priority for 2015. Of course, the Fourth of July offers the opportunity, but there are also other opportunities for fireworks on the beach throughout the year.
Enjoy a Spring Training Baseball Game
Only a few months are left for the baseball offseason. This means the Sarasota-Bradenton is going to be crowded with baseball players and fans soon. You can enjoy the Pittsburgh Pirates at McKechnie Field or one of the many other teams coming to Florida for spring training. There will be a number of MLB teams playing within 2 hours of Sarasota or less.
See the Turtles
If you have yet to take a turtle tour, this should be part of your 2015 bucket list, too. Sea turtles are very amazing creatures and you can take a turtle tour on the beach during the right season of the year. You may even get to see the hatchlings or one of the nests.
Enjoy the Greenest Little Main Street in America
Pine Avenue is known as the "greenest little main street in America." It's found in Bradenton and provides an amazing place to enjoy unique art, shopping, dining and so much more. If you haven't been in a while, enjoy this area of Bradenton in 2015.
These are just a few things to add to your bucket list for 2015. There will also be a number of special events to enjoy and plenty of other attractions.