What Type of Activities are found at Laurel Oak Country Club?
Posted by Alan Atchley on Friday, August 1, 2014 at 4:36:12 PM
By Alan Atchley / August 1, 2014
Comment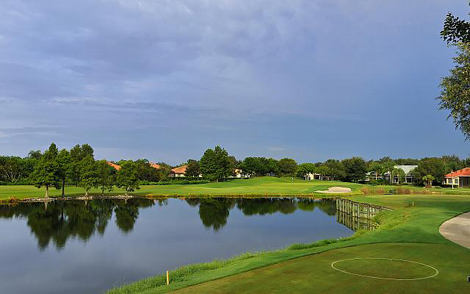 The Laurel Oak Country Club in Sarasota is a welcoming club with residents that are very active. They enjoy the opportunity to drive golf carts along the streets and avoid driving cars. The club is very social and there are so many activities constantly going on to keep residents social and interacting with one another.
Amenities
As a member you can enjoy 18 tennis courts, a full size swimming pool, and a huge clubhouse. It is right near Siesta Key Beach and resides in the art and cultural district. The club contains a community of 400 single family homes but many members reside outside of the community since the popularity of the club has spread so widely through the area. There are two-eighteen hole golf courses as well.
Regular Events
The club hosts a Wednesdays night "cash dinner" in which names are entered in a drawing for cash awards. This is another way to be social at the country club because 300-500 members attend every week to stay in touch with one another. Laurel Oak Country Club also offers other regular activities such as Sunday brunch, Friday piano bar, theme parties, wine dinners, sporting events, pool parties, and cultural outings.
Holidays
Laurel Oak Country Club takes care of its residents during the holidays. Every year they host Christmas sing-alongs, a 4th of July poolside picnic, Easter Egg Hunts, and Memorial Day Tennis & Golf Matches. The highly anticipated Halloween party has residents going trick or treating on their golf carts, and by nights end are in full blown costumes at the clubhouse party. They even vote on best and most original costumes that night, with kids and adults invited.
Laurel Oak Country Club is such a beautiful place that they also host weddings, corporate meetings, and photography sessions. With a social and beautiful atmosphere, the friendly and active vibe here will keep you very busy with so many events to attend.