What to Do When Wood Panelling Won't Do
Posted by Alan Atchley on Wednesday, April 11, 2012 at 10:51:25 AM
By Alan Atchley / April 11, 2012
Comment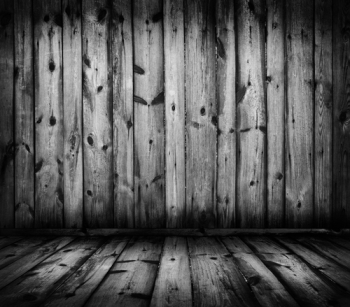 If you're the proud owner of a home built in the 1970s or early 1980s, you probably have some wood panelling lurking in your house, waiting for the perfect moment to overwhelm you with its garishness. If it's faux panelling, all the more reason to be nauseous. Even if your home was not built in the golden era of veneer wall coverings, you may just be unlucky enough to have inherited the previous owners' bad taste. Whatever the reason for your unfortunate circumstance, you can breathe a sigh of relief because there is hope! Yes, there are several relatively easy ways to get rid of your panelling, or at least disguise it, so you can move on with your life.
The easiest way to give your panelling a lift is by painting it. This process, of course, can either go amazingly right or horribly wrong. To ensure your hard work pays off, it is so si-highlight--primary to prepare your surface beforehand. Protect the surrounding areas by laying down a drop cloth, then sand away to your heart's content. Wipe away the dust with a damp town, tape your ceiling to ensure paint doesn't cross the line, and cut in with your desired color. Do remember to use a paint that is compatible with your panelling material. In other words, if you have vinyl panelling, use an oil-based paint, not latex. Your panelling will give the fresh coastal feel of a Sarasota beach home with relatively little work and expense!
Wallpaper is a little more labour intensive and perhaps more costly than painting, but it's a great option if you want to inject some pizzazz into the space. To lay the groundwork, make sure you purchase a heavy duty wallpaper liner to lay down before the wallpaper. If the grooves between your panels are more than 1/4 inch wide, you'll need to fill them with a material appropriate for your panelling. A quick internet search will help you determine what's right for you. After that, just follow the directions provided by your wallpaper of choice. If papering the entire room does not appeal, you could paint one half of the wall up to a certain height, add a chair rail, and wallpaper the rest. This technique is especially well suited to older homes.
Last, but not least, there is always the option of ripping out your panelling and starting anew. This route is not for the faint of heart (or body, or pocketbook), as it requires a great deal of labor and can be more than you bargain for, given that it is often difficult to ascertain what is behind the mysterious wood panel. Sometimes panels are installed directly over the studs and other times they are put over drywall. If you choose to redo your walls completely, expect the unexpected. This is, however, certainly a DIY-possible job. It just requires tenacity and know-how. You can do it with a bit of research and a lot of chutzpah!