What Makes Sleepy Lagoon A Great Choice?
Posted by Alan Atchley on Monday, October 22, 2012 at 3:18:57 PM
By Alan Atchley / October 22, 2012
Comment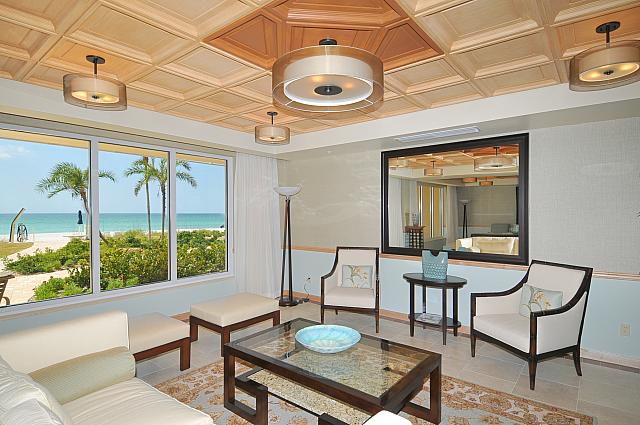 The Sleepy Lagoon neighborhood can be described as peaceful, quiet, cozy, and relaxed.  It is situated at the northern end of the Longboat Key in the County of Manatee, near Sarasota.  The neighborhood has a total of 269 single family houses along the Gulf of Mexico Dr., providing its lucky residents access to the bay vistas and the beach. 
Sleepy Lagoon extends from the Edlee Lane to the bayside Shinbone Alley and along the Gulfside Rd. on the opposite side.  With no signs announcing that you are in the neighborhood, the area is easily missed and has a tucked-away atmosphere. 
The houses at Sleep Lagoon come in eclectic architecture designs with Mediterranean, Modern, and Key West styles.  The mansions fit comfortably with the Florida ranch homes in the area. 
Long and narrow paralleled canals extending from the Sarasota Bay offers deep-water dockage and additional waterfront property.  Lyons Lane offers a front view of the nature preserve and the Bishops Bayou only has homes situated on the south side. 
At Gen. Harris St. and the Gulf of Mexico Dr. stands the newly-built Presbyterian Church which is beautifully designed.  There is also a small commercial area that includes the Longboat Key Signs business and the town's development and planning department. 
During the past, there were more empty lots visible.  Nowadays, the area has been filled with mansions. 
Among Sleepy Lagoon's residents are retired and working professionals.  The residents love the community's "small-town" feel where neighbors are ready to extend a helping hand anytime.  Residents also feel safe and secured even when walking at night. 
Living in Sleepy Lagoon also makes it convenient for the residents to head into the Sarasota Bay and to the Mexico Gulf using boats. 
Residents can also access the private beach situated on the Gulf.  Other amenities such as the Cedars Tennis Resort and the Cannon's Marina are also available.  The resort has a 24-hr fitness facility, which is a hit among the residents. 
The community's homeowners' association charges an amount of $25 for yearly dues.  The association sponsors social events and gatherings starting in January. 
In the past, Sleepy Lagoon was considered an inexpensive neighborhood however nowadays houses in the area come at a high selling price within the range of $500,000 to $8 million. 
Sleepy Lagoon remains a safe, stable, and closely-knit community, which makes it an attractive property investment.