What is Sarasota, Florida Known For?
Posted by Alan Atchley on Friday, December 13, 2013 at 12:07:19 PM
By Alan Atchley / December 13, 2013
Comment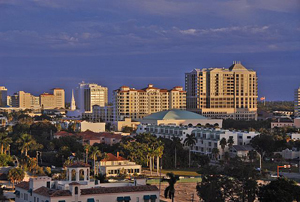 Sarasota, Florida is found in southwest Florida about an hour north of Fort Myers. This is a mid-sized city with plenty to offer. The city has been referred to as Florida's "Cultural Coast" because of the many theaters, art galleries, museums and other art venues found in the city.
With 10 theaters, a professional symphony, the ballet, an opera and over 30 art galleries, Sarasota is most known for the arts and culture scene. You will also find the John & Mable Ringling Museum of Art in the city.
Along with the art and culture scene, Sarasota is also known for nature. The Myakka River State Park and the Oscar Scherer State Park are both found here, providing residents with an excellent opportunity to get out and enjoy nature. The beautiful climate and other attractions, such as Marie Selby Botanical Gardens provide other outdoor choices.
A Circus Town
Sarasota is also known as a Circus Town. John Ringling of Ringling Bros. and Barnum & Bailey Circus started it all here. He and his wife have had a large influence on the city. They even used the circus elephants to build the first bridge in the area and the circus is still alive and well here.
The Many Keys
The city of Sarasota is surrounded by a number of Keys, as well. Those choosing not to reside in Sarasota may choose one of the following:
St. Armands Key
Bid Key
Siesta Key
Longboat Key
Lido Key
Otter Key
Coon Key
These are all found near Sarasota and provide many natural areas near the water.
Even though Sarasota may be known best for the Arts and Culture, there's far more here than just galleries and theaters. This area of Florida is home to some beautiful golf courses, plenty of private clubs and a number of exclusive neighborhoods. Not to mention, the city is near many of the top beaches found in the entire state of Florida.