What is Bayfront 20:20 All About?
Posted by Alan Atchley on Monday, November 24, 2014 at 11:46:53 AM
By Alan Atchley / November 24, 2014
Comment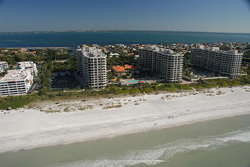 A group of citizens in Sarasota, Florida have created an organization called Bayfront 20:20 to get the public talking about the plans to re-invest in Sarasota's Bayfront in order to keep the vision alive for years to come.
Since Sarasota's Van Wezel Performing Arts Hall opened in 1968 almost 50 years ago, it's become known as the state's leading location for arts and culture. The Bayfront 20:20 has started public conversations to get their long-term plans going for maintain the Sarasota Bayfront in order to keep the vision alive for the next generations. Here is a look at the work of Bayfront 20:20.
What work does Bayfront 20:20 do?
Bayfront 20:20's goal is to make sure the Bayfront is at its absolute best. They have their view set on establishing the region as a culture legacy while making the waterfront accessible for the public. It's si-highlight--primary that the waterfront is open while focusing on the cultural institutions in the area all at once. These are what make Sarasota unique and a cultural destination to tourists by distinguishing itself from other Florida communities.
Goal and Strategy
The main goal of Bayfront 20:20 is to get the community speaking and engaging on their ideas on how to best use the 42 acres around the Van Wezel Performing Arts Hall. It's currently owned by the City but they are working with a consulting firm out of New York to come up with a strategy on the area. They specialize in real estate, community-oriented and economic development consulting. They've worked on highly complex downtown's, campuses and neighborhoods for several years.
Plans Going Forward
Bayfront 20:20 is being joined by businesses such as Gulf Coast Community Foundation, Visit Sarasota, Sarasota Orchestra, Van Wezel Foundation and many more in order to make their goals possible. They started conversations back in October developing ideas and points of view, while another meeting in November will look at a redevelopment plan.
This is a great time for Sarasota after decades of discussion. The culture in Sarasota is a priority and that is why Bayfront 20:20 wants to make sure it is an expression of the city by the waterfront.