Water Show Fun with the Ski-A-Rees Water Ski Show
Posted by Alan Atchley on Thursday, May 2, 2013 at 12:50:28 PM
By Alan Atchley / May 2, 2013
Comment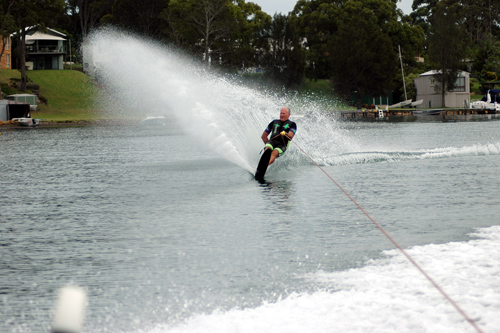 Since 1957, the Ski-A-Rees show has been putting on performances in the Sarasota area. This is a non-profit organization with the mission of educating youth interested in water skiing. Every event the team participates in is community driven and features many local business sponsors. Many of the athletes on the team often finish high in the state and national tournaments.
The team has placed high in the Florida State Water-ski Show Championships many times and in the Southern Region Water-Ski Show Championships, as well. They've finished as high as fourth at the National Championships and many individuals from the team have been awarded the Betty Bonifay Award for Outstanding Female Skier. Many other team members have won awards and many have become professionals featured in shows including:
Tommy Bartlett Shows
SeaWorld
Cypress Gardens
Callaway Gardens
Universal Studios
LEGOLAND
The Starts of Florida
Indiana Beach
This team of volunteers does more than just put on water ski shows. They are also involved in the community with many things including:
SORA Boat Parade
Keep Sarasota Beautiful
Adaptive Skiing
Special Olympics
Florida Costal Clean-up Program
Make a Wish Foundation
Many consider the free show this team puts on as one of the best-kept secrets in Sarasota. The show features many stunts from flips, pyramids, boat-o's and many others performed by young skiers. The show is different every time and sometimes the show even features a black lab water skiing. This is a show the whole family can enjoy and many have said it's just as good as the shows put on at Sea World.
Upcoming show dates include April 28th, May 5th and May 12th. The shows are at 2pm at the Mote Marina. The team will also compete at the 2013 Southern Regional Show Ski Tournament in Tega Cay, South Carolina in June.