Upcoming Events: 6th Annual CYD Gingerbread Festival
Posted by Alan Atchley on Tuesday, November 25, 2014 at 2:09:15 PM
By Alan Atchley / November 25, 2014
Comment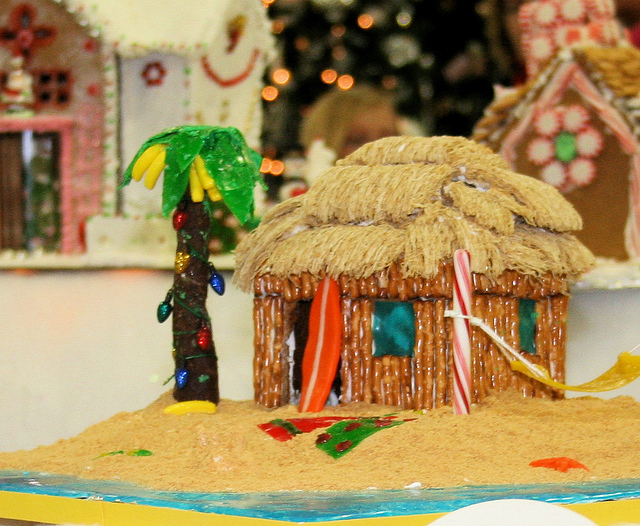 The 6th Annual CYD Gingerbread Festival is returning to Sarasota this holiday season. From December 12th through the 14th you can enjoy the new favorite tradition in Sarasota. Its only $1 for admission and all of the fun will be taking place at the Westfield Sarasota Square Mall.
You'll see over 150 houses created by kids and local businesses and then you'll get to vote for your favorite. You can view all of the houses, purchase them plus watch celebrity iron chef competitions. Here is what you can expect at this year's Gingerbread Festival.
Schedule of Events
The event starts on Friday, December 12th with the Gingerbread Village Opening featuring over 150 houses. From 10am-10pm you can enjoy the houses and look for your favorites. At 7pm, you can watch celebrity chefs demonstrate how well they can decorate and they will be racing one another. The Celebrity Iron Chef Competition will feature Slick from "Highway to Sell" on the Discovery Channel plus Slick's Garage.
Saturday, December 13th you can see the Gingerbread Village from 9am until 10pm. The award presentation will be at 2pm in which the winners of the elementary, middle and high school competitions will be announced. Then at 7pm check out the Youth Iron Chef Competition where youth chefs will race for the best decorating skills. Students will be completing from Southeast High School. The winning groups receive a pizza party.
Sunday, December 14th wraps up the event. Check out the Village from 10am-4pm and if you've purchased a house, you can pick it up from 4pm-7pm. All of the houses can be purchased throughout the weekend.
Where is the event?
It's taking place at Westfield Sarasota Square Mall in the Sears wing of the mall. It's located at 8201 Tamiami Trail South in Sarasota.
The CYD or Community Youth Development is an organization empowering young people in the community to use their talents and energy while helping adults to recognize the talents of the youth. This event will be a great way to get the talents of the city's youth into the public eye.