Things to Know About Lakewood Ranch
Posted by Alan Atchley on Wednesday, December 11, 2013 at 2:59:38 PM
By Alan Atchley / December 11, 2013
Comment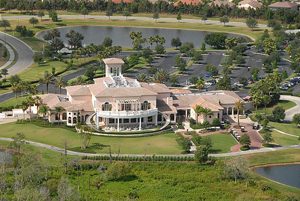 Lakewood Ranch is a popular community found in Sarasota, Florida. This residential neighborhood provides a number of features other than just the beautiful location near the Gulf of Mexico. Here are some of the interesting things to know about Lakewood Ranch.
Shopping
Lakewood Ranch provides plenty of shopping with a number of smaller shops found on Main Street. Shops provide everything from fashion to accessories and many other choices in between. Along with the shops, you will find plenty of entertainment on this street, as well. Cinemas and live theaters are fund near the small shops and provide the perfect place for a day out of the house.
Gun Club
You may not think this area would have a gun club, but they do. It's called The Ancient Oak Gun Club, which is the right choice for gun enthusiasts. It's found in a secluded area of Lakewood Ranch and provides 24 shopping stations and many target systems for shotguns and rifles.
Athletic Center
The community has an 11,400 square feet athletic center with plenty of membership options. Residents use this area for all types of exercise ranging from free weights to machines and much more.
Green Community
Lakewood Ranch is a green community with an emphasis on the environment. It's actually the largest green community in the country and provides beautiful landscapes and natural areas as a result.
Excellent Schools
The seven public schools found in the area are some of the best in the entire state. Many preschools and secondary education centers are also found in the area.
Plenty of Churches
If you're a spiritual person, you won't have any issue finding a place of worship. With twenty churches found throughout the area, Lakewood Ranch caters to all different denominations.
As a budding community in the Sarasota area, you will find plenty of excellent features for the entire family in Lakewood Ranch.