The Best Pizza Joint In Sarasota?
Posted by Alan Atchley on Thursday, April 11, 2013 at 10:21:17 AM
By Alan Atchley / April 11, 2013
Comment
For all of the fine dining options that people can choose from we're always amazed when people don't take advantage of one of the simplest, yet very best, meals you can enjoy during a night out - pizza! The problem most people have with pizza is that they associate all pizzas with the mass produced type that you get delivered to your home, but that's not what real Italian pizza is about. In fact they're completely different things in the same way that eating an Indian meal in India is far superior to ordering any Indian takeout food here.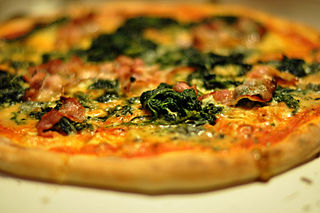 If you want to sample some of the very best pizza you've ever tasted in your life then you'll need to take a trip to Goodfella's Pizza on Clark Road. You've probably heard some of your friends or co-workers mention this already we're sure?
The beauty of Goodfella's is simply that most people overlook it as a place to eat, even though the standard of food served here is nothing short of excellent. It won't matter whether or not you order a bowl of pasta or a pizza you're going to enjoy every single bite of your meal. As you'd expect from a genuine Italian restaurant you have an abundance of imported oils and the ever-present range of balsamic vinegars.
A really nice additional touch is that Goodfella's also has its own winery, allowing you to sample genuine homemade Italian wine. Now as with most homemade wines 99% of the bottles you order will be fine but now and again you'll get a "bad" bottle which you definitely won't enjoy.  
If you're a lover of Italian deserts then you're going to love the cannoli made by the team at Goodfella's. Even if you can't manage to cram a cream-filled cannoli down after your meal you can always order some and take them home with you instead.
Goodfella's provides a relaxed and informal way to enjoy some really good, simple yet enormously savory Italian food. We can't recommend it highly enough!