Still Moving Forward with Another Month over 1,000 Properties Sold in 2014
Posted by Alan Atchley on Tuesday, August 12, 2014 at 2:49:02 PM
By Alan Atchley / August 12, 2014
Comment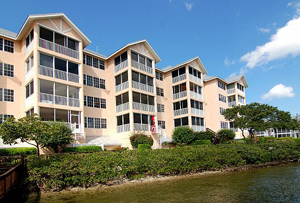 Sarasota County real estate sales numbers for June 2014 have surpassed 1,000, which makes June the fourth month in a row to top 1,000 sales. When comparing the sales numbers for 2014 to the sales number of the same months in 2013, there has been a significant increase. For instance, there were 1,048 closed sales in June 2014 and in June 2013 there were only 997.
The Last Four Months
While the last four months have shown sales topping 1,000, June's sales numbers were slightly lower than May's 1,100 property sales, which could be indicative of how the sales for the rest of the year will go. July's sales number can be estimated based on the number of pending sales from June that are due to close in July. There were 901 pending sales scheduled to close in July, whereas there were 1,042 pending sales for May that closed in June. These numbers show that July's total sales numbers will come in right under June's, which was down from May's.
Median Sales Prices
Median sales prices are up higher this year than in 2013 as well. The median sale prices for both condos and single family homes in June 2014 have been $195,000.This median sales price for single family homes is up from May's, which was $191,500 and 8 percent higher than the median sales price in June 2013, which was $180,000. In May, the median sales price for condos was $175,000, which means the median sales price for condos in June went up 11.4 percent from May and increased by 18 percent compared to June 2013.
When taking all these numbers into account, 2014 has been an excellent year so far for property sales and it looks as though the rest of the year will be great as well. It's probably safe to say that Sarasota County has recovered from the recession quite nicely.