Staying in a Sarasota Luxury Hotel for Vacation
Posted by Alan Atchley on Tuesday, January 28, 2014 at 12:59:09 PM
By Alan Atchley / January 28, 2014
Comment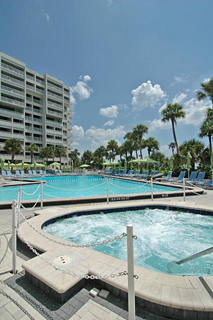 When you live in a city like Sarasota every day may seem like a vacation. However, you may be missing some of the amenities and the treatment of a luxury hotel. Instead of spending money on a flight and time traveling to another part of the world, why not stay in one of the luxury hotels in Sarasota for your next vacation?
Lido Beach Resort
Spend time on the beach and enjoy staying in one of the suites at the Lido Beach Resort. This property is found on Lido Key and provides plenty of beautiful beaches for your relaxation. You can enjoy dinner in Christopher's Lounge and live entertainment every night of the week.
Island House Beach Resort
Another beachfront choice found on Crescent Beach, the Island House Beach Resort provides all the luxuries you could ever want. With 75 private condominiums and two cabanas, you can stay in full luxury right on the Gulf of Mexico.
Ritz-Carlton Sarasota
Those searching for the perfect spa vacation will want to consider the Ritz-Carlton Sarasota. This hotel is found in the downtown area and provides plenty of great luxuries. It's home to four restaurants, a heated pool, a private beach club on Lido Key and provides access to the sauna, Jacuzzi, golf course, tennis courts and the spa.
The Resort at Longboat Key Club
Found near downtown Sarasota on a barrier island, this club and resort offers some of the best beach access in the area. You can enjoy a Gulf-side pool, along with two championship golf courses, plenty of dining options and the Island House Spa. Whether you prefer to relax or enjoy great golf, this is a top choice for a luxury hotel in Sarasota.
Staying in Sarasota for your vacation will allow you more time to enjoy the city and the luxuries of the hotel or resort you choose. Imagine relaxing in the spa and on the beach for an entire week or longer without enduring a long flight to another part of the world.