Siesta Key Beach Names as one of the Most Breathtaking on Earth!
Posted by Alan Atchley on Wednesday, August 20, 2014 at 12:09:30 PM
By Alan Atchley / August 20, 2014
Comment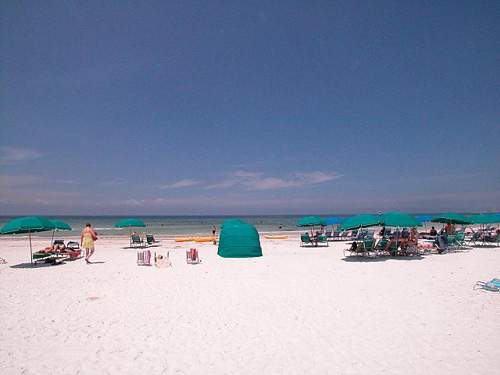 When you think of the top beaches in the world, you may be thinking of an exotic island you wish to visit or a place far away from home. The United States alone has so many great beaches to visit that it's hard to decide which would be your favorite.
Now TripAdvisor, a website that allows travelers to post a review on a hotel, attraction, or landmark they have visited to give other travelers an idea of the best places to visit, what to expect when they go, or places to avoid, has gone through their reviews to determine what the top picks are for beaches around the world according to reviews. They've released a list of user's top ten picks for the most breathtaking beaches in the world. The United States has been honored by having our very own Siesta Key, Florida make the list!
Why was Siesta Key chosen?
TripAdvisor users have the opportunity to go on the website and write a detailed description or review of their experience. They offer a rating system based on different criteria, such as asking if the place they visited was intended for families, business, or romance. Siesta Key was chosen because user's voted that these key elements made Siesta Key stand out over any others:
Warm tropical waters
Plenty of sunshine throughout the year
Sugary white sand
So much to do like boating, parasailing, snorkeling, fishing, swimming
Great beach to relax and read a book
There is always an event taking place, such as the Drum Circle on Sunday's
Walking distance to dining like the Village Café, Siesta Key Oyster Bar, and the Dutch Valley
Walking distance to shopping and the Village
Users on TripAdvisor said, "Siesta Key will be one place I will continue to return to and make everlasting memories with my family," and "The sand is awesome, so soft and fine." TripAdvisor honored Siesta Key making it one of the most breathtaking beaches on Earth!