Should You Visit the Big Cat Habitat?
Posted by Alan Atchley on Friday, September 26, 2014 at 6:20 PM
By Alan Atchley / September 26, 2014
Comment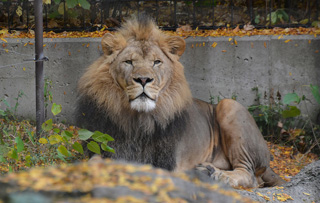 Sarasota is home to the Big Cat Habitat and Gulf Coast Sanctuary. It's a safe place for all animals to live and the public can experience tours and watch training.
The sanctuary is home to tigers, lions and other animals including bears, primates, birds and tortoises. Their mission is to care for exotic animals by rescuing those in need of a permanent home, as well as educating the public through demonstrations and discussions. Here is why you should visit the big cat habitat in Sarasota, Florida.
Their Mission
The Big Cat Habitat is a non-profit organization that rescues and offers a safe haven for animals. They take in mistreated or unwanted animals.
It was founded by Kay Rosaire who has over 30 years of experience working with exotic animals. Kay's goal is to not only help these animals, but also to educate the public on the importance of preserving these habitats, so the public can appreciate what these animals are all about.
Visiting the Habitat
Visiting the habitat can be done by taking a tour. Visitors can see the animals and even watch training. Tours include:
School tours
Corporate tours
Individual tours
Group tours
Weddings
Company Picnics
Photo Safaris
Motorcoach Tours
The habitat opens at 12:30pm and closes at 4pm. The demonstration is at 2pm daily in an air conditioned arena. Admission is $15 for adults and $7 for kids. There is no charge to park. The money helps support the animals.
The habitat thrives on the help of volunteers. Being a non-profit, they stay open thanks to the support of donations, monthly sponsorships of animals, planned giving and volunteers.
You can purchase souvenirs and refreshments during your visit, as well
Demonstrations
You'll love Kay Rosaire and her son Clayton's training demonstrations. They have their cats show a few of their natural behaviors. The demonstrations are informative and also hilarious. You'll learn about habitat preservation, extinction and environmental issues.
Not only will you get an amazing experience by visiting the Big Cat Habitat, but you'll be helping a wonderful cause.