Sarasota Named at One of the Top 10 Most Exciting Small Cities in America
Posted by Alan Atchley on Tuesday, January 14, 2014 at 12:45:03 PM
By Alan Atchley / January 14, 2014
Comment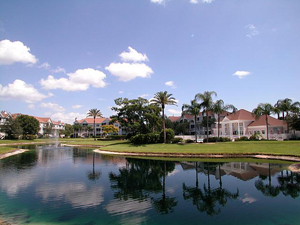 Recently, Business Insider released a list of the "Top 10 Most Exciting Small Cities in America" and Sarasota, Florida was found on the list. This list used six specific criteria to compare 140 cities across the country. The criteria included:
Nightlife per capita - Bars, night clubs, comedy clubs, etc.
Fast Food Restaurants per capita - Less is more
Percentage of Restaurants that are fast food - Again, less is more
Live music venues per capita
Active life options per capita - outdoor activities, parks, golf courses, etc.
Percentage of young residents ages 20 to 34 - More is better
How did Sarasota Fare?
Once all the numbers were looked at, Sarasota, Florida was named as the 10th most exciting small city in America. The city placed higher in a few categories including first in music and nightlife and seventh in active life options. Sarasota was also found in the ninth place for non-fast food eateries.
The one category pulling Sarasota down came as no surprise with the large amount of retirement communities factored in. Sarasota placed 88th in the category for residents 20 - 34 living in the city.
Along with the high ranking for Sarasota, Bradenton placed 20th overall with high rankings in nightlife and music.
Other small cities listed in the top ten included:
Hoboken, NJ
La Crosse, WI
Chapel Hill, NC
Lancaster, PA
New Brunswick, NJ
Manhattan, KS
Lakewood, OH
Royal Oak, MI
San Marcos, TX
For a full rundown of the criteria and more details about each city go here, http://www.businessinsider.com/the-10-most-exciting-small-cities-in-america-2013-12.
This is just one more honor for the city of Sarasota and when coupling the beaches with the nigh life, music venues and restaurants, the city has attracted younger couples, singles and families over the past few years.