Sarasota Named as One of the Top Places to Retire in the United States
Posted by Alan Atchley on Friday, November 15, 2013 at 1:19:09 PM
By Alan Atchley / November 15, 2013
Comment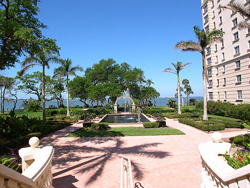 Most residents of Sarasota know it's a popular place to live, retire and vacation. However, it hasn't received a ton of national recognition until recently. With beautiful beaches, a small town feel and many big town amenities, it shouldn't come as much of a surprise that Sarasota was named at the second best place to retire in the United States by MarketWatch.com.
The ranking was due in large part to the culture found throughout the area including places, such as The John and Mable Ringling Museum of Art. Of course, the award-winning, white sand beaches on the Gulf of Mexico may have played a part in tipping the scale in Sarasota's favor.
This is one of the top locations in the state, found between Tampa and Fort Myers. Just a short drive will land residents of Sarasota at a professional football stadium, professional baseball stadium, minor league hockey facility and a few division one colleges. Professional basketball is also accessible, with a bit of a longer drive to Orlando.
Of course, the golf courses are amazing and the shopping is plentiful. Whether you prefer to spend time chasing around the little white ball with a crooked stick or spending time gazing at the Gulf of Mexico with a drink in your hand, there's plenty to enjoy in Sarasota.
Venice was found in the #3 spot on this list, which isn't far from Sarasota. This is known as one of the top communities for those 55 and older, with plenty of great parks and beaches. Other cities in Florida making the list include Fort Myers and Naples.
However, living in Sarasota gives you access to all four of these great places to retire. Fort Myers and Naples are found to the south and are a little further than Venice, but still within driving distance.
If you're looking for the perfect place to retire, Sarasota may be the right choice for you.