Sarasota Hospital Technology Upgrades Designed to Help Uninsured and Underinsured Patients
Posted by Alan Atchley on Monday, December 24, 2012 at 1:45:20 PM
By Alan Atchley / December 24, 2012
Comment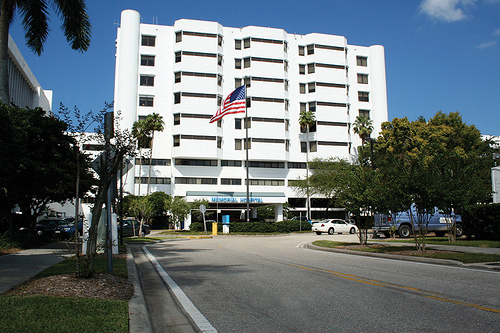 Issues with the Sarasota health care system may soon be alleviated thanks to joint efforts by several organizations operating within the city. The groups are collaborating to work on technological upgrades designed to reduce patient wait times at Sarasota Memorial Hospital, as well as clinics located around the area.
These firms that locals should be thanking are none other than Sarasota County Health Department, Sarasota Memorial Health Care System, and Senior Friendship Centers. Garnering support from The Patterson Foundation, the organizations have collaborated in 2012 to improve the local health care system to help both uninsured and underinsured individuals with how information is shared.
"Our community has been fortunate to have such key providers working together for decades, with a remarkable history of coordination and care," says Bob Carter, president and CEO of Senior Friendship Centers.
"These technology improvements will now take these collaborative efforts to new levels of efficiency and effectiveness."
The team of "do-gooders" intends to continue cooperating with one another through 2013. By the start of January, the groups will be aiming to install a health care information technology platform at Senior Friendship Centers, which will also be interoperable with current technology at the Sarasota County Health Department and Sarasota Memorial Health Care System. The new platform will be designed to help simply and expedite the process for sharing health information.
These organizations are also working on enabling the Sarasota Memorial Health Care System, the Health Department and Senior Friendship Centers to establish standardized eligibility requirements, which in turn should ideally reduce wait times for patients. This eligibility process is to be simplified, and connected across the system of care.
A major goal of the organization's joint efforts is to enable folks to seek preventive health care visits, which in turn should be able to minimize the number of emergency and urgent care room visits. Doing so will not only lessen patient waiting time, but it'll also minimize the financial strain placed on both health care providers and patients.