Sarasota Has The #1 Beach in North America - Yes Really
Posted by Alan Atchley on Thursday, February 14, 2013 at 10:02:36 AM
By Alan Atchley / February 14, 2013
Comment
Now it should come as no surprise that living in the Sunshine State means that you get to enjoy all the benefits of a tropical climate like fantastic weather and almost year-round sunshine. What you might not know however is that Sarasota is home to the #1 beach in the United States in the form of Siesta Key Beach, on Siesta Key itself. It also ranks as one of the very finest beaches in the world too but let's just focus on the fact that it's #1 in America for the time being eh?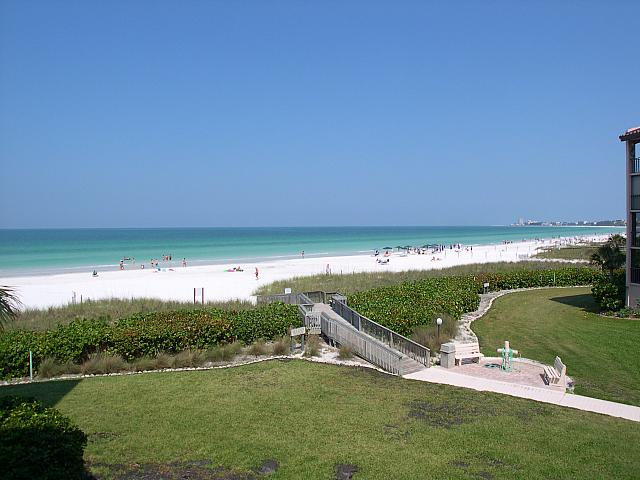 So what makes this beach so very special? Well firstly you can start with the view out onto the Gulf of Mexico with a massive expanse of blue skies and the warm azure waters lapping at your feet as you soak up the sun or sit in the shade. Doesn't it sound idyllic already? It doesn't end there though because what will really catch your eye about this beach is that the sand is the whitest, finest sand you can imagine - it's literally like walking or lying on warm powdered sugar. In fact until you see it with your own eyes you won't believe the words or terms which people use to describe it.
Another reason why this beach claimed the top spot is because the waters are shallow and the surf is calm so you can actually swim in the ocean instead of being buffeted around by it. If you compare Siesta Key Beach to the "world famous" Bondi Beach in Australia you'll see what we mean - Bondi has a reputation for being absolutely lethal for inexperienced swimmers, but no such dangers exist on Siesta Key Beach.
Even better again is that because Siesta Key Beach is over 100-yards in depth and is part of a 40-acre park you can fit thousands of people onto the beach and the surrounding area and it simply never feels in any way crowded.
Wouldn't you love to be able to take a quick trip across to Siesta Key and say that you're spending the day at the #1 beach in the entire country?