Restaurant Spotlight: Sofrito Mamas
Posted by Alan Atchley on Friday, May 8, 2015 at 10:14 AM
By Alan Atchley / May 8, 2015
Comment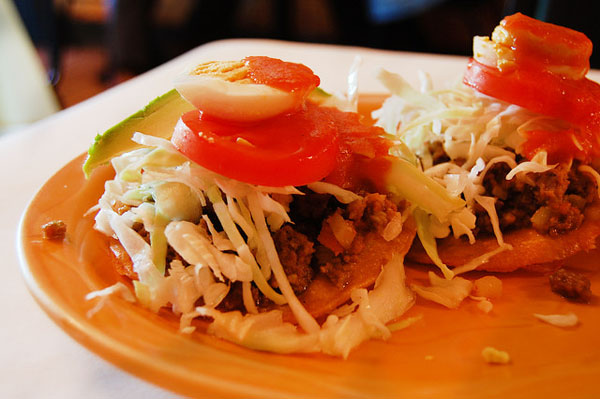 Sofrito Mamas is your destination for comfort food for Latin cuisine in Sarasota. They offer mouth-watering Puerto Rican dishes at great prices and using traditional ingredients. Enjoy home-style cuisine for the whole family with options like salads, roast pork, stews and rice with beans.
They offer signature specialty dishes and homemade desserts. You can stop in for lunch or dinner all week in the heart of Sarasota on Beneva Road. Dine-in, sit on the patio, enjoy carryout or even order catering. Here is a look at what you'll enjoy at Sofrito Mamas.
What to expect
The restaurant is located at 935 North Beneva Road #617 in Sarasota's Commons Plaza. It's just north of Fruitville Road in the heart of Sarasota. During their normal season from November through April, you can order food Tuesday through Friday from 11am-8pm and Saturdays from 11am-7pm. During the off season of May through October, hours include noon until 7pm Tuesday through Saturday.
Menu
The menu features fritters, salads, sandwiches, meats and delicious sides. Enjoy Nectars, Agua de Coco, Malta and Guarana with your meal and indulge in a dessert like flan, a caramel egg custard, tres leches, a 3 cream cake or budin de pan, a bread pudding. Sandwiches include the roast pork and cubarican, while meat options include fried chicken, country fried steak, stews and much more.  There are also daily specials like Tuesday's Spanish Rice with Chicken and Thursday's Fried Mashed Plantain.
Reviews
What are people saying about Sofrito Mamas? The food is terrific whether you eat on site or take it home. Nothing in the Sarasota/Bradenton area compares. The food is authentic and you'll quickly become a regular. The service is excellent with an accommodating staff. You won't find Puerto Rican cuisine like it anywhere else in Sarasota.
Be sure to check out Sofrito Mamas for lunch or dinner in Sarasota.