Restaurant Spotlight: Pomona Bistro and Wine Bar
Posted by Alan Atchley on Wednesday, October 7, 2015 at 11:08 AM
By Alan Atchley / October 7, 2015
Comment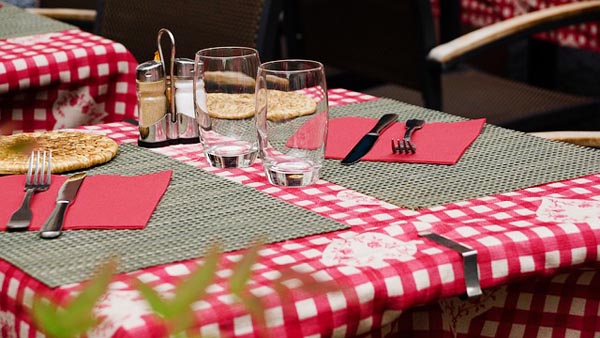 The Pomona Bistro and Wine Bar is you stop for local and organic dining in Sarasota. Located downtown, this fine dining restaurant offers the freshest and finest organic ingredients and locally-sourced meats in town. Enjoy seasonal menu items, sustainable wild-caught fish, local meats and creative vegan options along with an extensive wine and cocktail bar. Prices are affordable and the elegance found at Pomona is hard to beat. Here is a look at why you should check out this local favorite eatery.
About Pomona Bistro and Wine Bar
The restaurant is open five days a week for dinner from 5-10pm. Stop in Tuesday through Saturday or make your reservation for date night, family gatherings or special occasions. It can be found downtown at 481 North Orange Avenue in Sarasota featuring New American Cuisine with a focus on organic and local food.
The restaurant is not only popular for being such an elegant place to enjoy dinner in downtown Sarasota, but also for its seasonal offerings, the focus on organic and locally-sourced meats and seafood and for the full bar with their extensive wine list.
It was designed by two of the most sought after chef-restaurateurs in Sarasota including pastry chef Arthur Lopes and executive chef Ryan Boeve. Enjoy the warm colors, inviting décor and rustic accents as you indulge on great food and wine brought to you by local farmers, ranchers, and fishermen.
The Menu
Start with a glass of wine from the extensive wine list that changes seasonally. Enjoy heavier reds in the winter, lighter whites and rosés during the summer and all year the ilst will feature wines from California, Oregon and Europe. Pair it with a small plate, salad, main plate and dessert handcrafted daily by chef's Arthur Lopes and Ryan Boeve.
For dinner, try small plates like the Bowl of Cedar Key Clams, Salads or Oysters on the Half Shell. Try large plates options like the Flat Iron Steak, Lamb Rib Chops or the Florida Triple Tail. Pair it with a side of quinoa or roasted potatoes. Cheese plates and ribeye specials are available as well.
Make your reservation and see why this restaurant in downtown Sarasota is a local favorite.