Restaurant Spotlight: Ocean Star Sushi
Posted by Alan Atchley on Thursday, April 16, 2015 at 9:55 AM
By Alan Atchley / April 16, 2015
Comment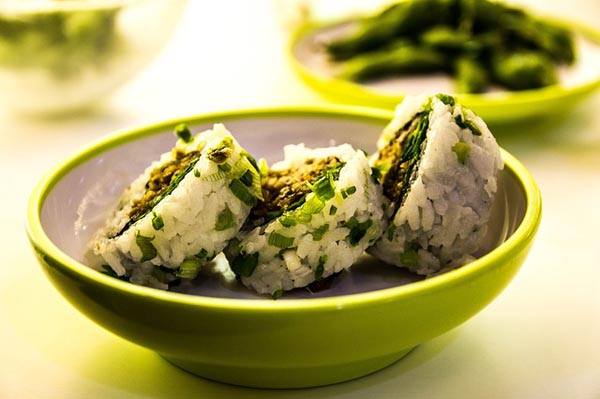 Ocean Star Sushi and Japanese Restaurant is Sarasota's favorite place to get their seafood fix. It's located in the scenic Holmes Beach as well as in Bradenton on Cortez Road West. Between the Japanese wines, the daily sushi specials and the cold sake, the food and culture experience at Ocean Star is hard to beat. They take pride in offering quality Japanese food and the freshest sushi daily.
They see many patrons that want a great dinner after the work day, those that want a romantic date night at the beach and those that want to celebrate with a group of friends. Here is a look at the menu and experience at Ocean Star Sushi.
About Ocean Star Sushi
This family owned and operated business has been around for 10 years offer quality food with traditional Japanese cuisine. They are remembered for their fresh sushi, wines, beer and sake. They are open every day of the week other than Mondays for dine-in or take-out.
It's easy to access being centrally located in Holmes Beach only minutes from Downtown Bradenton. Whether you want a family lunch or a quiet night with a special someone, Ocean Star Sushi is the perfect choice.
Visiting Ocean Star
Check them out Mondays through Thursdays from 5pm-10pm, Fridays and Saturdays from 5pm-11pm and Sundays from 5pm-9:30pm. At the location at 4444 Cortez Road West in Bradenton, they offer lunch weekdays from 11:30am-2pm.
The sushi menu is exquisite with tons of options. Try the Hamchi Yellowtail sushi, the Escolar, the Fresh Scallop or the Uni. Try the Sushi Rolls like Fried Salmon, Lobster, California or Shrimp. Try the dinner menu featuring cold and hot dishes like Oskinko, Sunomono, Katsu and Tempura. There are soups and salads, scallops, lobster, fish, noodles and so much more.
Stop in for a delicious meal at Ocean Star Sushi for any occasion.