Restaurant Spotlight: KaCey's Seafood and More
Posted by Alan Atchley on Wednesday, July 15, 2015 at 9:50 AM
By Alan Atchley / July 15, 2015
Comment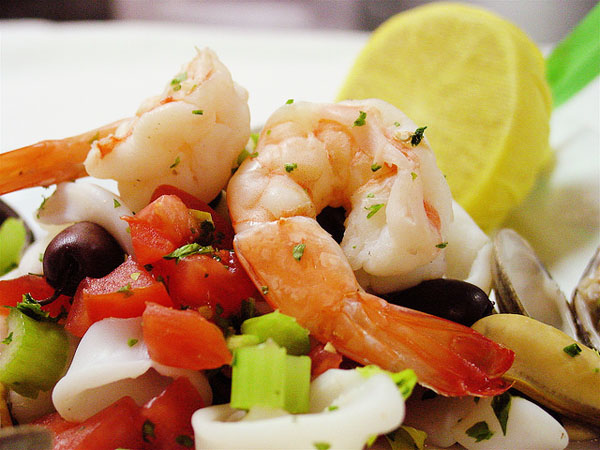 KaCey's Seafood and More comes from the same owners as The Lazy Lobster. It's a casual seafood restaurant providing a great place to enjoy an affordable meal. It's named after the two wives of the owners: Kay and Catherine. Here's what you can expect when you dine at KaCey's.
The Menu
You will find plenty of classic seafood items on the menu, along with dishes for land lovers. Some of the top choices on the menu include:
Lobster Bisque
Caesar Salad
Mussels Rockefeller
Ahi Tuna
Seafood Gumbo
Big Bang Shrimp
Cincinnati Chili
Fresh Fish - Varies depending on the season
Fish & Chips
Fried Flounder
Fried Clam Strips
Fish Tacos
Sesame Shrimp Flatbread
Cheese Burger in Sarasota
Carolina Train Wreck
Reuben Dog
Coconut Fried Fish
Shrimp KaCey's
Wild Caught Cod Florentine
Mahi Provençale
Lobster Roll
BBQ Baby Back Ribs
Philly Cheesesteak
Shrimp & Grits
And More!
You can enjoy a soft drink, tea, coffee, wine or a small selection of beer to go with your dinner, as well.
If you want to finish your meal with something sweet, you can choose from Mango Passion Cheesecake, Key Lime Pie or Chocolate Toffee Mousse Cake.
KaCey's has already won the Certificate of Excellence from TripAdvisor for two years in a row. Many consider it to be one of the top spots for seafood in all of Sarasota and have posted positive reviews. Out of more than 300 reviews, 287 have rated the restaurant as either Excellent or Very Good.
Location and Hours
KaCey's Seafood and More is found at 4904 Fruitville Road in the old Doggin' It Hot Dog & Chili Emporium location. They are open daily from 11am to 9pm and serve both lunch and dinner. You can enjoy many different items on the regular menu and they always have daily specials to choose from, as well.