Restaurant Spotlight: Dolce Italia
Posted by Alan Atchley on Saturday, June 6, 2015 at 10:30 AM
By Alan Atchley / June 6, 2015
Comment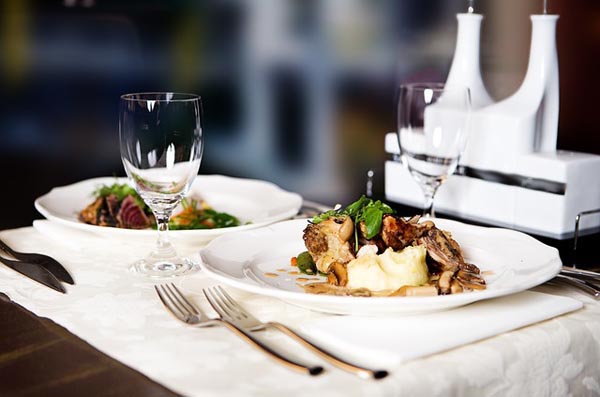 At Dolce Italia they live by the motto, "la nostra casa è la vostra casa".  In Italian that means, "Our home is your home." When you step foot into this restaurant you will feel right at home. This quaint little restaurant serves up some of the best authentic recipes in town. Tiziana & Pippo, the owners of the restaurant, create mouthwatering dishes every single day.
Though Dolce Italia is new to Gulf Gate, it has already made a name for itself. Customers know when they stop by they will get wholesome Italian cuisine from a traditional Italian family.
The Menu
At Dolce Italia it's all about eating well, laughing often and loving much. This ideal shows up through the menu. On the menu you will find appetizers, salads, main courses and of course desserts. Some of the appetizers you can start off with include:
Caprese
Antipasto All' Italiana
Bresaola
Mussels Posillipo
And More!
You will also have several pasta options including:
Gnocchi Alla Sorrentina
Linguine with Clams
Spaghetti Alla Carbonara
Spaghetti with Meatballs
Penne Alla Bolognese
Rigatoni Al Pesto
When it comes to main courses you can choose from either chicken or veal. You will have several different ways in which your main course can be prepared.
For dessert, you will also have plenty of options. Dolce Italia offers some great desserts including Tiramisu, Limoncello Cake, Almond Tiramisu, and Gelato Nutella.
Besides a food menu, you will also find a wine and beer menu here. You can drink everything from some of the finest wines such as Merlot and Chardonnay, to something simple such as a Budweiser or Miller Light.
A Great Place for a Romantic Night
If you are looking for a great place to have a romantic dinner, Dolce Italia is the place to go. The atmosphere is great and the food is delicious.
Find out more about Dolce Italia visit them online at http://dolceitaliarestaurant.com.