Restaurant Spotlight: Antoine's Restaurant
Posted by Alan Atchley on Friday, September 25, 2015 at 9:40 AM
By Alan Atchley / September 25, 2015
Comment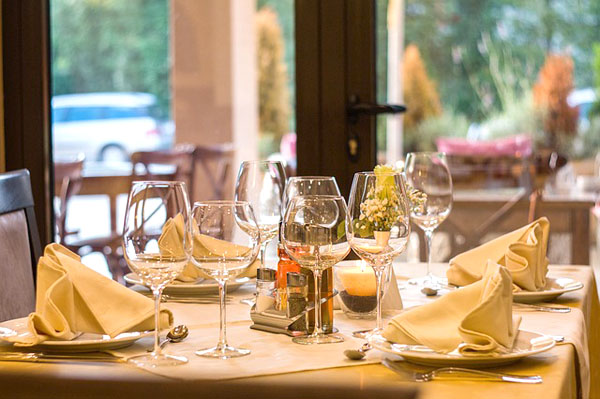 The new location of Antoine's Restaurant provides an elegant spot with a sophisticated feel. It's the place for PEI mussels as they prepare them seven different ways. Here's what you can expect when you dine at Antoine's.
The Menu
At Antoine's everything is made in house from the bread to the dressing and everything else. They pair a great wine and beer list with the menu to make your meal even better. Some of the favorite choices on the menu include:
Carrot Ginger Bisque
La More Waffle
Goat Cheese Salad
Seared Salmon
Black Grouper
Mariniere Mussels
Tomato Mussels
Provencial Mussels
Blue Cheese Mussels
Pork Tenderloin
New York Strip Steak
Steak Tartare
The Frenchy
The Albacore
Bolognese Pasta
Tomato Meatballs
And More!
You can enjoy a delicious dessert, such as the Belgian Chocolate Mousse or the Molten Belgian Chocolate Lava Cake.
Beverages
Antoine's provides plenty of great choices with 12 different bottled beers, such as Hoegarden, Duvel, Chimay Blue and Stella Artois. They also provide plenty of white and red wines by the bottle and by the glass. You can enjoy a Nespresso or a bottle of San Pellegrino, as well.
The Reviews
Antoine's Restaurant is the fifth highest rated restaurant in Sarasota on TripAdvisor. They have been reviewed 159 times and 125 reviews rated the restaurant as Excellent. Another 26 gave it a Very Good rating and nobody has given it a Terrible review.
They do have an award-winning Goat Cheese Salad on their menu and you can enjoy a $22 All-You-Can-Eat Mussels on Mondays.
Location and Hours
Antoine's Restaurant is found at 1100 North Tuttle Avenue in Sarasota. They are open from 5pm to 9pm, Monday through Saturday and closed on Sundays. The restaurant provides plenty of special menu items and plenty of events throughout the year, as well.