Onwards and Up(holstery)wards
Posted by Alan Atchley on Friday, July 6, 2012 at 4:34:25 PM
By Alan Atchley / July 6, 2012
Comment
If you've just bought your first home, or you've upgraded to a larger living space, selecting new furnishings can be a daunting task. First, there's the size of the pieces to think of. How many? What style? What wood, colours, fabrics, textures, and patterns appeal to you? With so many changes to consider, even apart from your interior design, it's very easy to get overwhelmed, especially with the cost of it all. No matter what your stage in life, it's likely that budget is going to be a fairly big consideration when it comes to buying furniture. So how do you make sure your unique piece of furniture has staying power for years to come? Consider reupholstery!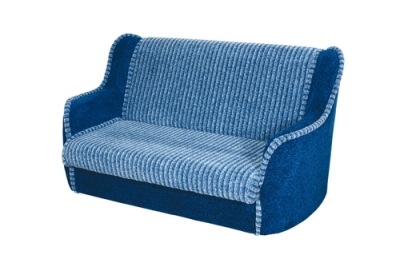 Now that we have access to cheap furniture made overseas, furnishing a living room, dining room, and/or bedroom isn't so painful on the pocketbook, but this kind of furniture also doesn't last as long. There is a time and place for this kind of furniture: it works well for growing kids, the rec room, short-term homes, and rentals. However, if you're seeking something to withstand life in a busy home for years, or a more unique look, an investment piece might be just what you need. You can often find older pieces at yard sales, antique stores, and even thrift shops, for a modest sum. These can be reupholstered for the cost of buying an entirely new piece, likely of lower quality than your re-upholstered furniture. You'll also get the benefit of customizing the fabric to your own taste and pre-existing decor, having a one-of-a-kind conversation piece, supporting a local upholstery business, and saving a potentially show-stopping couch, chair, headboard, or ottoman from the landfill.
So how do you know what's worth reupholstering? It's not difficult to find out. Usually, you'll be able to tell if a piece is good enough quality with a few simple checks:
Test out the frame: push and pull at it to determine if it's wobbly or not. Obviously, a good quality piece won't squeak or wobble. If it does, it may be a case of simply tightening up some screws and joints, or it could be beyond repair and you might need to move on to another piece. If you love it, keep probing to see if it passes the other tests.
Does it have metal coil springs? This is usually a sign that the piece is well made, as springs can be tightened and often last eons. Zigzag springs are exactly what they sound like: springs in a zigzag shape. These are usually found on newer/lesser quality furniture.
Is the piece heavy? If so, it's probably made from solid wood. This is a good tip off, as newer furniture of lesser quality is typically made from plastic, particle board, or other lighter materials that won't stand the test of time.
Lastly, if you have no other information to go on, determine how old it is. If it was made in the last 15-20 years, it's probably not worth rescuing. Back in the good ol' days when labour and materials were expensive and furniture was made more locally, it had to be of good quality so that it could be eventually fixed, or nobody would want to buy it.
Buying used furniture can be a fun adventure if you love getting a good deal. If you can find a piece with great bones for a rock-bottom price, you'll be able to put what you would normally pay for new furniture towards the reupholstery of your restored couch/loveseat/etc. Keep in mind that the training, manual labour, and creativity of an upholsterer are valuable traits. These skilled tradespeople price their labour accordingly, so make sure you budget for this. Once you see the dramatic transformation and the one-of-a-kind finished piece in your new home, though, you'll be happy you made the investment.