Neighborhood Spotlight: Beneva Woods
Posted by Alan Atchley on Friday, March 28, 2014 at 4:39 PM
By Alan Atchley / March 28, 2014
Comment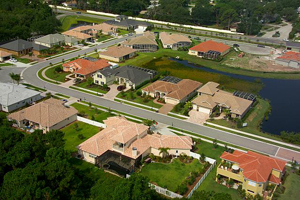 Beneva Woods is a very popular community and it seems as if all the new residents coming to Sarasota want to live here. It's a deed-restricted community and provides a very tranquil environment. The ranch-style homes are found in a good location and the area is very family-friendly.
Most of the homes found here are at least 2,600 square feet in size. They are also built on large lots with plenty of open space. Some of the homes have swimming pools, while many are shaded by beautiful pine trees. The Beneva Woods area is certainly beautiful.
Location
The location is a part of the high desire for this neighborhood. It's close to the mall and golfers love the location because it's close to many of the best golf courses. Red Bug Slough is found within walking distance and provides plenty of activities for the entire family, as well. You can enjoy biking, hiking, fishing, the pier and the butterfly garden at this nature preserve.
The nature preserve provides 72 acres of outdoor fun. Since it's just a short walk from Beneva Woods, families tend to choose this area if they enjoy spending time outdoors. Along with the many features of Red Bug Slough, there are plenty of picnic areas making it perfect for a day out with the kids.
Shopping
The Sarasota Square Mall is just a short drive from Beneva Woods and provides plenty of top chops. You can enjoy anchor stores, such as Macy's, Costco and JCPenny, just a short drive from the neighborhood. Along with the great shopping here, there are also plenty of restaurants to enjoy, such as Cafe Amici.
It's easy to see why this neighborhood is so popular. The beautiful pine trees provide plenty of shade, the homes are built on larger lots and there's plenty of recreation found nearby. This family-friendly area provides a great location for anybody moving to the Sarasota area.