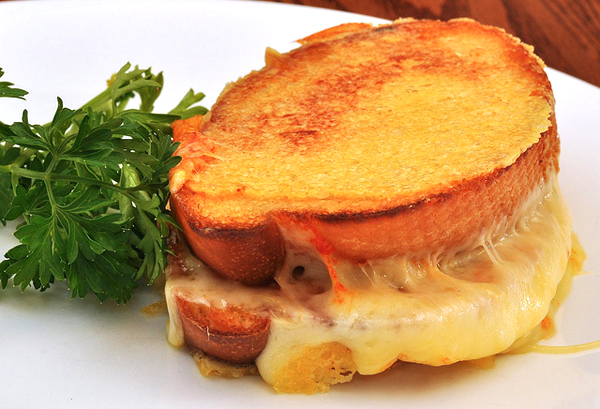 Nestled on Main Street in between 301 and the Sarasota Bay, Mozzarella Fella has an unassuming appearance. However, do not let the typical storefront fool you; this restaurant is home to some of the best Italian sandwiches in Florida.
Michael Calore founded mozzarella Fella after ten years of running a casual Italian restaurant in New York. He picked Sarasota as the new venue after visiting family in the area over the course of many years. His self-described focus is a passion for authentic Italian food that uses only the freshest ingredients available.
What About the Food?
Mozzarella Fella makes their own mozzarella cheese fresh on premises daily. This makes their sandwiches and appetizers burst with fresh flavor. When you visit, you may have something in mind, but always stop to consider the daily special on their board. This can range from a ham, mozzarella, roasted pepper, and mayo sub, to their sublime chicken parmigiana.
The menu board lists 21 different sandwiches, all freshly made to order. The portions are enormous, enough for two meals for...