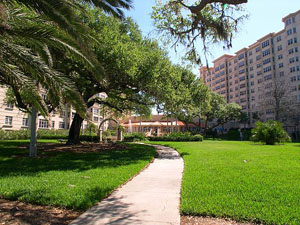 Recently, the Sarasota-Bradenton Area was named as the "Most Satisfying Place to Live." This came from a Gallup-Healthways Poll, which surveyed many residents across the United States. The pool looked a certain areas and was started at the beginning of 2012 and ran for a full two-year period.
Within the poll, residents were asked how satisfied they were with the area of the country they call home. Out of all the different cities surveyed across the country. The Sarasota-Bradenton area ranked #1 in Florida and #23 across the entire country.
This wasn't a complicated survey and it didn't look into any housing data. Instead, it was very simple and just asked the question, "Are you satisfied with the city or area where you live?" Over 90% of the residents in the Sarasota-Bradenton area stated they are very satisfied with the area.
Of course, this comes as no surprise considering what the area offers. With all the culture, some of the top beaches in the world, plenty of nature trails and all the other attractions, it's hard not to be satisfied with the area.
Many residents say the people in Sarasota are very kind ad have a laid back attitude. This makes sense if over 90% of the locals are very satisfied with the area. The area has been named to many "Top" and "Best" lists over the past decade...