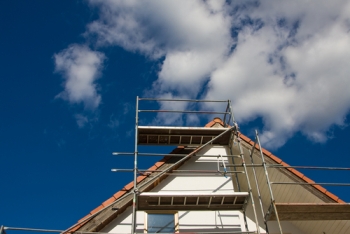 At some point, whether it's just after moving in, or after many years in the same house, homeowners inevitably will change or upgrade their home. Reasons for doing so may be to broaden the property's appeal, increase the quality of living, increase income potential in the form of a rental unit, or simply keep up maintenance and repairs so that the home retains its value. Regardless of the reason why you've decided to renovate, you'll be happier with the changes if you consider a few tips before hiring a contractor for the first time.
You should always be cautious of anyone who comes to your front door to solicit business. That's not to say there aren't legitimate business people, like roofers or driveway pavers, who do this to get new clients. However, as you would for any employee, you should still check their references before deciding to hire them. Never immediately agree to hire someone who goes door to door to create business, especially for a large-scale renovation.
Before hiring your contractor, don't hesitate to perform a simple background check. This can include checking the Better Business Bureau to find out if there is a history of problems with the company, or contacting any local homebuilder's associations to find...