Recently, a Port Charlotte girl aged 14 years bought her own home. That's right, with the help of her mother, she is now a homeowner. Enterpising young Willow Tufano split the cost of a foreclosed home with her mom, using the earnings she saved from refurbishing and selling furniture and knick-knacks. Together, they fixed the home up and now it is being rented out. Willow says she'll continue to save money from the rent proceeds (half of which go to her mother), so that she'll be able to buy the other half of the property when she's old enough to own the home independently.
Unfortunately, Willow and her mom are taking a lot of criticism for this investment, which some say was an irresponsible choice. Naysayers claim that, in an economic climate where people are being forced to move out of their homes due to job loss, a girl buying a foreclosure and flipping it so that it can be rented out to people who perhaps once were able to afford to buy such a home is a decision made in bad taste. Of course, the other side of this coin is that the newly renovated rental provides affordable housing to a family that would otherwise have nowhere to live.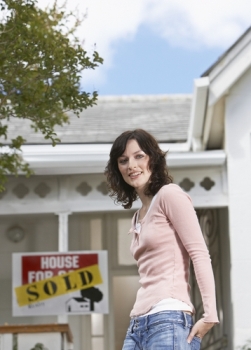 As a young woman, Willow represents...