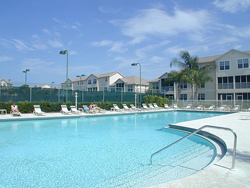 As areas of any city develop, the hottest neighborhoods change. We saw this happen in New York City when Manhattan residents starting moving to Brooklyn and it's happing now in Sarasota, as well. Some of the neighborhoods are becoming very popular, but maybe not the ones that come to your mind first.
These new hot neighborhoods in Sarasota are attracting the most interesting people with the eclectic shops, great restaurants and other attractions throughout the area. Some offer amazing luxuries, but others, it's just about the location. Here are some of the new hot neighborhoods in Sarasota.
Paver/Ringling Park
These neighborhoods are close enough to each other to be considered one. They provides something you just don't find everywhere, which is an incredible location. Many of the homes are smaller,...