The Chalk Festival in Sarasota celebrates its fifth year by taking its visitors to a world of impressive 3D and 2D art.  There are more than 500 local and international participating artists joining this exciting event.  This year, the theme "Circus City, USA," remembers the time when the shores of Sarasota became home for the winter circus.  These creative and artistic minds give life to the roads and buildings with their chalk illustrations.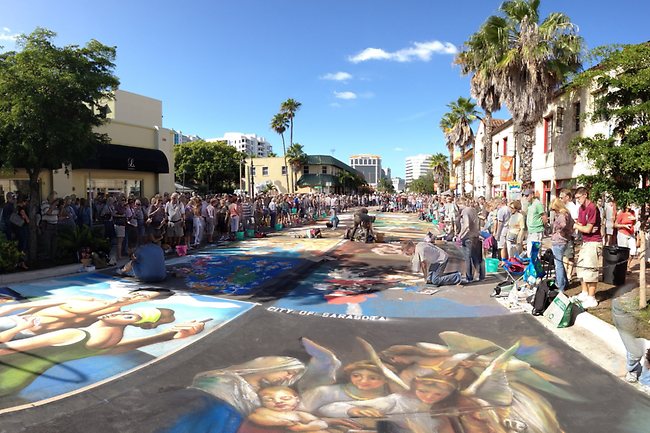 One of the main attractions of this year's Chalk Festival is Kurt Wenner, inventor of the 3D chalk art.  His chalk illusions started getting popular during the 1980s. He studied art in Italy and used to be a NASA space illustrator. On an interview, he focused on his creation for this festival and said that his chalk illusion will seem bigger than it actually is.  It will be one layer of art upon another layer of art. The total space for his masterpiece may reach fifteen and a half feet, but from a certain angle it will appear larger.
Bryan Moon, another popular 3D artist, created interesting Wild West characters. These Western cowboys and cowgirls are not your...