Luxury Properties Becoming Increasingly Popular in Sarasota
Posted by Alan Atchley on Wednesday, November 13, 2013 at 3:13 PM
By Alan Atchley / November 13, 2013
Comment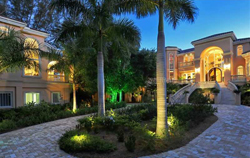 With the net worth growing considerably since 2007, more buyers are entering into the luxury home market. Home values have risen and are approaching record highs, once again. This is all good news for those seeking high-end real estate.
Sales through the first three-quarters of the year have risen over 25% in the luxury market throughout the Sarasota area. Luxury real estate is defined by any property above $1 million.
One of the leading factors for the growth in this part of the market is the local population growth. According to Moody's and Politifact Florida, the expected population of the state of Florida will grow by about 360,000 people throughout 2013. That is nearly 1,000 people per day moving to the state.
Many of the newcomers to the state are high net-worth individuals with the ability to buy high-end real estate. These new affluent residents are ready to enjoy the sunshine, beaches, culture, recreation and everything the state has to offer. Some may be moving because Florida doesn't have an income tax, while others may be coming because of popularity of the destination.
Finding luxury real estate in Sarasota has become easier, but also harder at the same time. Many properties are becoming available, whether new or older, but with more buyers interested, they are not quite as easy to snatch up. Many neighborhoods throughout the Sarasota area offer custom homes with plenty of luxury amenities. Whether you're searching for a waterfront home or one on a golf course, you can find just want you're after in this part of the state.
How Money Talks released a study, which shows how the affluent population of states, such as New York, Ohio and Illinois are migrating to Florida. The study was done by Travis H. Brown and showed that Florida has benefitted the most over the past 18 years from affluent individuals moving. Nearly $100 billion of wealth has moved from other states to Florida during this timeframe.