Is Sarasota The Best Place to Retire in Florida?
Posted by Alan Atchley on Tuesday, May 20, 2014 at 9:02:52 AM
By Alan Atchley / May 20, 2014
Comment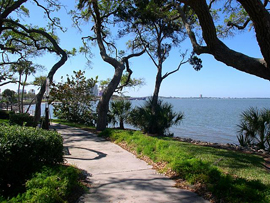 With the baby boomers becoming one of the largest demographics in the country, it's interesting to see where they are heading to retire. Many northerners retire to the state of Florida every year as they seek a warmer climate for year-round golf and other outdoor activities. Many believe this trend will just continue and a study was done recently that shows Sarasota is one of the top choices for retirement.
CreditDonkey.com did a study and ranked Sarasota as the best place to live in the entire country for retirees. This is a financial education website and they used community data, along with housing information, cultural attractions, growth and healthcare availability to rank the top ten cities in the country for retirement. The complete list includes:
Sarasota, Florida
Honolulu, Hawaii
Bridgeport, Connecticut
Tucson, Arizona
Springfield, Massachusetts
Albany, New York
Charleston, South Carolina
Cape Coral, Florida
Allentown, Pennsylvania
New Haven, Connecticut
There are plenty of places for retirees, but Sarasota tops the list for many reasons. This area of Florida is known as the cultural capital of the state and this isn't the first time it's been named as a top choice for retiree.
Sarasota also provides one of the best Florida locations for those looking to get out of the house and enjoy attractions. Along with the plenty of attractions in Sarasota, the city is just a few hours from Orlando, Tampa, Fort Myers and Miami. A short weekend or day trip is possible from this area.
With so many great attractions, top beaches, the keys close by and plenty of retirement neighborhoods ready for new residents, Sarasota is prime for growth in this area. Once again, the city has been honored and named to the top of a list because of the excellent options perfect for retirees.